Royal Shakespeare Society and Natural History Museum to collaborate with multi-genre producers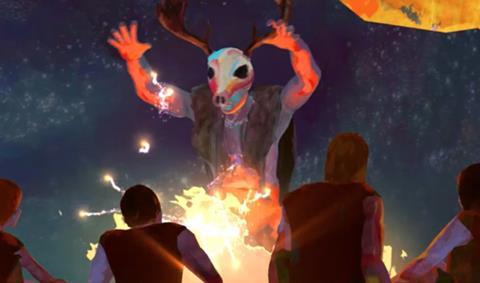 The government is investing £18m in three immersive projects for eSports, museums and performance.
The funding comprises part of the Audience of the Future programme, which is delivered by UK Research and Innovation.
The three 'demonstrator' projects to share the funding are:
Sport Entertainment – A new platform called Weavr aims to create cross-reality viewing experiences allowing fans to immerse themselves in statistics, visualisations and data-driven stories that give them insights into live matches. It is being run by a consortium that includes eSports giant ESL, York University, dock10, Cybula, Focal Point VR & Rewind.
Visitor Experience – a collaboration led by Factory 42. Two multi-sensory and interactive worlds featuring dinosaurs and robots will be created in the rooms of the Natural History Museum and the Science Museum, combining mixed reality technology and immersive theatre. The consortium is also backed with match funding from Sky and Magic Leap.
Performance – led by the Royal Shakespeare Company (RSC), the project involves partners such as Epic Games UK, Intel Corporation (UK), Magic Leap, Philharmonia Orchestra, Punchdrunk and The Space. They will work together to explore what it means to perform live using emerging technologies such as virtual reality (VR), augmented reality (AR) and mixed reality (MR).
An additional project covering Moving Image will be announced shortly.
Minister for Digital and the Creative Industries Margot James said: "The growth of immersive technology has the power to transform the way in which we watch theatre, play games or go to the cinema, and these new projects will demonstrate how we can take people closer than ever before to the live action."