Panel discussion debates the pros and cons of emerging production and broadcast technology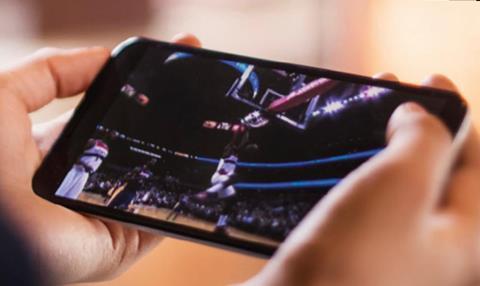 Tech developments such as 5G and direct-to-fan OTT services open up huge possibilities for producers and broadcasters, but think before you leap, advises a panel of tech experts.
During a filmed discussion, IBM Aspera technical sales exec Joseph Hansen said: "5G will hit Europe and the US and some other countries as well, but there will be other places that still have less developed network infrastructure where's still a large pool of consumers that we want to be able to address with content that's popular everywhere."
He adds: "Streaming is hugely important in economies where mobile is what's available to the populace [as the primary means for viewing content]. In India, the Indian Premier League cricket went from 9 million streaming viewers last year to 18 million this year, a 100% gain. And there's no reason to think that model won't replicate itself in China and in other countries where there's a large populace and mobile devices are how you access content."
Hansen also suggested, across Europe and the US: "On the production side, 5G will revolutionise the way acquisition works, and the way contribution works, but I don't see on the distribution side the displacement of CDN any time soon."
Continuing the conversation around streaming, Clement Reverdy, Sports specialist at Brightcove, revealed: "We see a lot of [sports] rights holders that are thinking about going direct to the consumer – not necessarily at a massive scale but in some countries, they feel like they have the space to test the water a little bit."
However, he said new OTT providers should proceed with caution due to the potential for OTT overload. "I already have five or six subscriptions myself so you're probably fighting for the seventh or eighth one, so you've got to be careful about that and think about it prior to launching an OTT platform. Also, do you want to be a Pay TV platform, or to give it for free, or snack content or whatever?"
You can watch the full 30-minute panel discussion, which includes both Reverdy and Hansen, along with Ilario Corna, SVP Digital platform architecture at Eurosport and Carl Hibbert, head of consumer media at Futuresource, by completing the form below.