Sachtler and Vinten's Flowtech 75 radically rethinks tripod design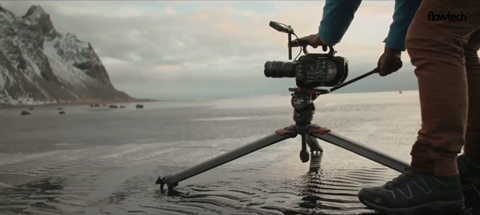 One of the highlights at Vitec's NAB 2018 stand was the imaginatively designed Flowtech 75 tripod from Vitec brands Sachtler and Vinten. The carbon-fibre tripod, which was first revealed at IBC, differs substantially to almost all existing tripods, both in its look and in the way it's operated.
During a demo of the product at the show, it appeared to be very straightforward and speedy to extend and set up in an array of different configurations; from very tall to almost touching the ground. It can go as low as 26 cm (10 inches) and as high as 153 cm (60 inches).
It was also lightweight and comfortable to carry around, despite its size. Magnetic locks ensure the tripod legs are stable during transport.
It has a mid-level detachable spreader, rubber feet, and a capacity of 20kg (44lb).
The Flowtech 75 has what Vitec says are "unique quick release brakes" at the top, which simultaneously position all the legs and adjust them automatically to the ground's surface, so operators no longer have to manually adjust multiple brakes on each leg.
It also has "easy adjust levers that enable camera operators to set up and begin using the tripod in an instant," said the company.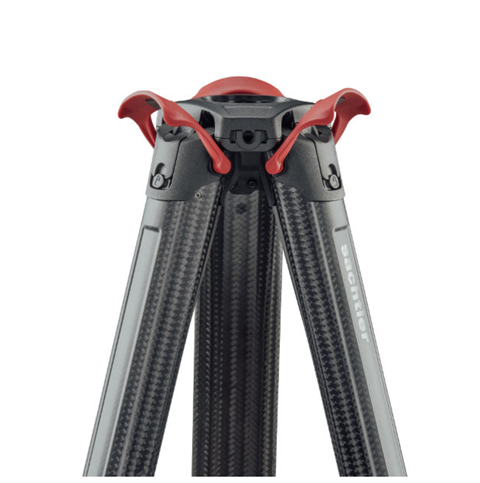 Tobias Keuthen, director of global product marketing management at Vitec said: "In the arctic, from atop mountains, on the beach or on the sea, Flowtech has been used and tested in every single environment you can imagine. We believe it's the next evolution in tripod technology, and it promises to transform the way camera operators work."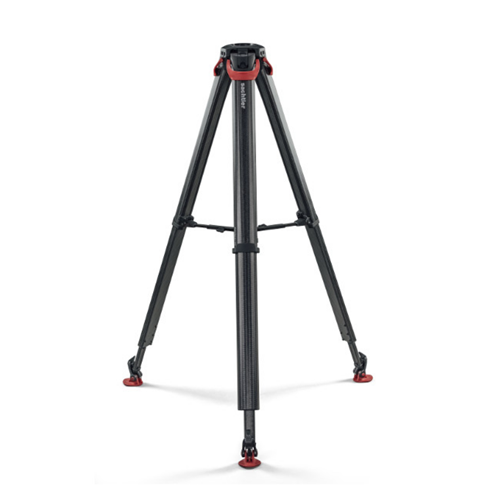 Keuthen believes the device has "the world's fastest-deploying tripod legs. It's easier and faster to deploy and adjust than any other tripod, enabling our users to quickly capture the big shot."
Karen Walker, vice president of product management, added: "We've thought of every detail of the camera operator's workflow, and we've created a tripod solution that is far easier to use and more versatile than ever before."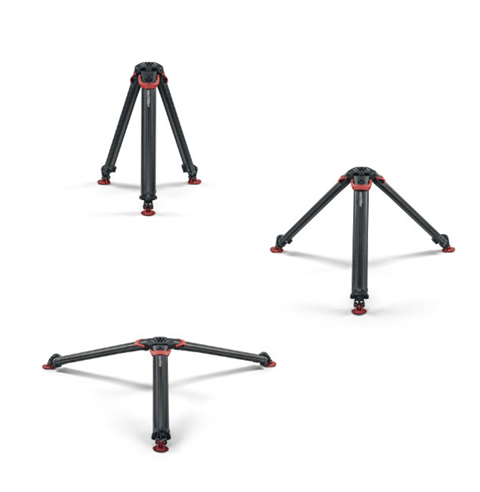 Flowtech 75 is compatible with all major 75-mm fluid heads. The company says it's an "ideal companion" for cameras such as the Sony FS7, Blackmagic URSA Mini, and the Canon C300 MKII.
The Flowtech 75 costs £810.