Bumper order for 4K camcorder launched last year by Sony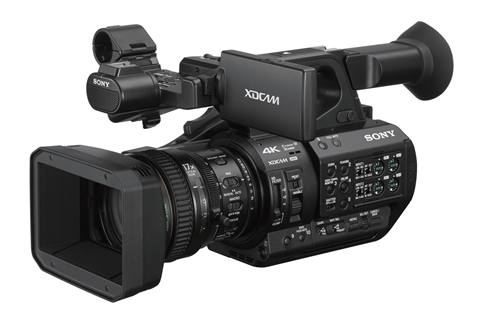 ITV News has invested in 180 Sony PXW-Z280 4K handheld camcorders and 180 URX-P03D UWP-D wireless audio kits for its UK regional news teams.
The purchase is an upgrade from the Sony X200, which ITV News has used for the past six years. The new cameras, which were launched by Sony last year, have already been integrated into the ITV News production workflow.
Paul Stevenson, director of technology for ITV News, said: "We chose the Z280 to strengthen our operations further, building on the strengths of the X200, offering new features like face detection and auto focus as well as improved performance. We look forward to trialling the camera's XDCAM Air features too."
Mark Smith, freelance cameraman and the lead tester and trainer on the ITV News project added: "There are some great products on the market, but some of them were too complicated for self-shooting journalists. Others were smaller and cost effective but lacked the important ability to control functions with ease.
"When the Z280 was launched, it ticked all the boxes. The easy manual control was key for us. Even details like having a customisable menu saves lots of valuable time during shoots.
James Leach, product manager at Sony Professional Solutions Europe, said: "Modern broadcasters expect three things from the media production solutions they deploy. They need to seamlessly integrate with existing workflows. They need to be deployed with minimal setup time. And they need to be future proof to meet constantly changing production needs."