Global localisation business upscales its LA operations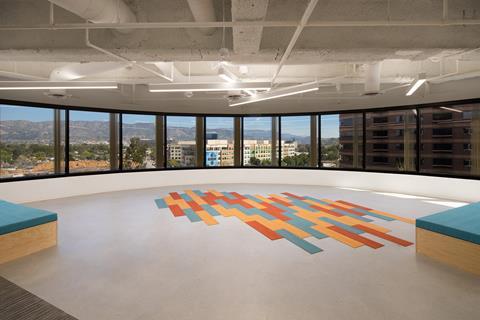 Localisation specialist BTI Studios, which operates through 21 global offices, is opening a new 12,000 sq ft facility in LA.
The office, on West Olive Avenue, houses 22 staff and is four times bigger than its previous LA facility, and will support the fast-growing expansion of VoD and OTT platforms in the territory.
The studio provides more space for its production and client services teams, as well as its facilities, which include custom-built dubbing studios for dubbing, voiceover, video description, QC and audio mixing.
Björn Lifvergren, CEO of BTI Studios, said: "As we continue to grow globally we are acting to ensure clients are given the best possible service from all of our facilities."
BTI Studios was founded in 1995 as Broadcast Text, and offers localisation services throughout Europe, Asia and the US. Its clients include BBC Worldwide, Discovery Networks, Turner, NBC Universal, Warner, Disney and Fox, Amazon, Netflix and Hulu.
PICTURED: The view from the sixth floor of BTI Studios's new LA offices.