Survey also finds majorities looking to grow remote workflow and cloud tools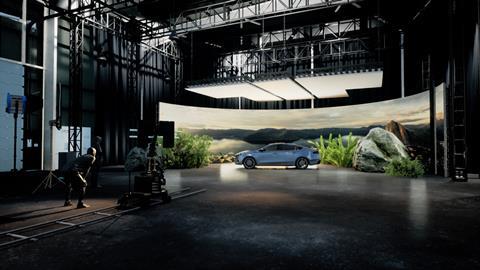 A survey from consulting firm Altman Solon has found that 67.1% of of the broadcast industry expects to expand its use of virtual production.
Over 100 industry executives from film/TV studios, production companies, advertising, streaming/OTT, broadcast media, post-production, music, and live entertainment - across productions in 30+ countries, spanning North America, Europe, and Asia-Pacific took part in the survey.
In addition to virtual production, 61.9% of respondents wanted to expand their use of collaboration tools for remote workflows, and 62.6% their use of cloud technologies.
For those who were not looking to expand their virtual use, budget constraints, a lack of process standards, a fragmented market of production solutions, and a lack of tool compatibility were all factors.
This comes as it was found 30% of projects on hold due to the pandemic were pushed to 2022.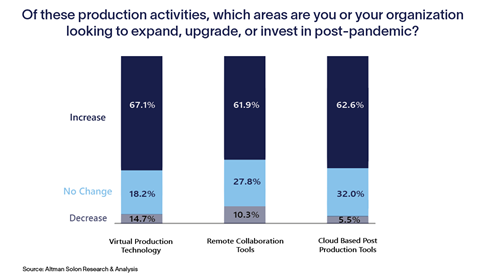 Altman Solon director Derek Powell said: "The pandemic turned global TV and movie production on its head and forced the industry to improvise and innovate.
"Altman Solon's survey indicates that some of the innovations born from necessity will outlast the pandemic – and are changing the way TV and movies are made."