Sony company's initative is aimed at organisations wanting to convert archives into digital formats
Sony-owned archive specialist Memnon has launched an on-demand digitisation service, MemnonBox.
The service offers professional format digitisation for smaller projects, with producers able to send in tapes in customised packages starting at a fixed price of Euros 399 (£365).
Customers select and order a package from MemnonBox including box-packing material and barcodes to fill with archives they want to convert.
The box can either be collected by Memnon or dropped off at a logistics partner shop. Once complete, the original media, along with the new digitised files, will be returned to the customer. The content can be stored on hard drives, LTOs or cloud services.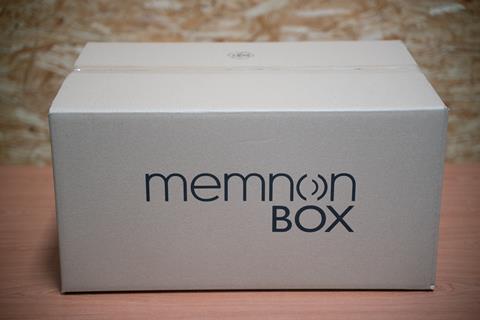 Pricing for packages ranges from €399 (£365) (S) and €9,999 (£9,139) (XXL), including the cost of hard disks, LTOs or online uploads to the cloud. It supports major AV formats from VHS over Betacam to film or microcassettes, photographic to disk and digital media formats.
Baku Morikuni, head of Memnon, commented: "MemnonBox makes it possible for organisations to convert archives of any scale into valuable assets. It really is as simple as selecting the right box and placing the order."
MemnonBox is part of Sony Intelligent Media Services (IMS).