The facility is aimed at production and events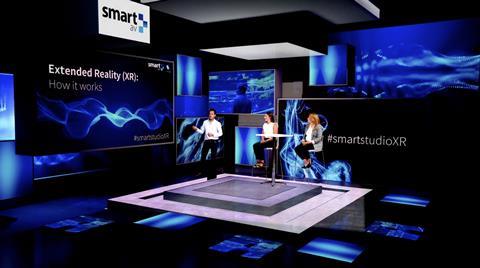 A mixed reality production studio has opened at the Royal Lancaster London hotel.
The 'XR SmartStudio', which is in the Westbourne Suite at the hotel, has a 20 sq m Extended Reality (XR) stage with LED backdrop and floor, audio, broadcast cameras and TV-ready lighting.
It can house a live audience as well as 'virtual attendees'.
The facility is pitched at production and events, to enable virtual, hybrid or live events to be staged.
The hotel says the studio, which was created in partnership with Smart AV, is "the first of its kind in Europe."
Sally Beck, general manager of Royal Lancaster London, said: "We're delighted to work with our partners, Smart AV, to bring this concept to life. As we navigate through these difficult times, certainly for businesses, we see this as a perfect partnership that will allow great events to still take place, and support our industry."