Rob Löring, senior business director of 3D body motion at Xsens, takes a look at what could be next for motion capture.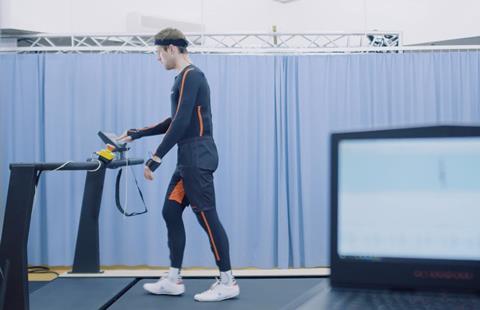 Over the past several years, the adoption of cloud technology has completely changed the way we work and has allowed many sectors in the entertainment industry to take their offerings to the next level. From video games and movies to broadcast entertainment, many sectors have already undergone a serious and accelerated digital transformation thanks to the advantages of cloud computing and the benefits are seemingly endless - scalability, agility, cost-saving, the list goes on.
Motion capture is one of the first technologies that saw a period of rapid growth and expansion which led it to become an integral part of many different industries, ranging from sports science to medical applications and entertainment. Even now, the mocap space is continually evolving and is looking to expand into virtual and augmented realities. However, the mocap industry is only now ready to tap into the potential of the cloud - but what would that even look like?
Being able to upload motion capture data directly to the cloud and process it, without the need for powerful on-premises hardware, is a significant step forward for the motion capture industry. Traditionally, the more motion capture data tracked for processing, the more processing power required for your PC - but not with the cloud. And this has far-reaching implications for many industries, not just entertainment. Those working in sports science, research, and ergonomics - which often lack the compute power of large creative studios - can now process large samples of data quickly. A whole football team could be simultaneously captured and processed in the cloud effectively and quickly, something that would have required powerful computers before the availability of cloud technology.
Not only would the cloud allow for fast processing speeds, but it would also facilitate global collaboration between users in entirely different locations. For example, a studio recording full-body motion data in the US can stream, store, and process that data directly into the cloud, with a corresponding animation team in Singapore able to view and download specific data to drive their animated scenes. This would hugely speed up the collaboration time between teams, allowing almost instant access to the data for multiple users, and increase the efficiency of remote working.
Despite an industry shift towards a more collaborative approach to working already underway, 2020 set a clear path for the future of remote working. Millions of people around the world had to quickly adapt to home-based working setups, with large creative studios temporarily losing access to their large physical spaces. It's clear that hybrid, and in some cases entirely remote setups, are here to stay, and during the pandemic, some of our customers have been creative by taking their suits home to record full-body movements to drive professional animated works – this inspired us to launch our own cloud computing offering, MotionCloud. Cloud access can facilitate remote working in more intuitive ways, making things more straightforward than ever before.
This is only the beginning of the motion capture industry's potential use of the cloud and we cannot wait to see what innovative solutions and workflows appear in the coming years.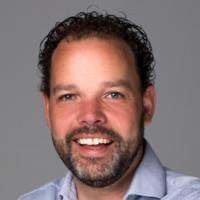 Rob Löring is senior business director of 3D body motion at Xsens.