Renowned VFX house taps into the growing demand from SVODs for top-end visual effects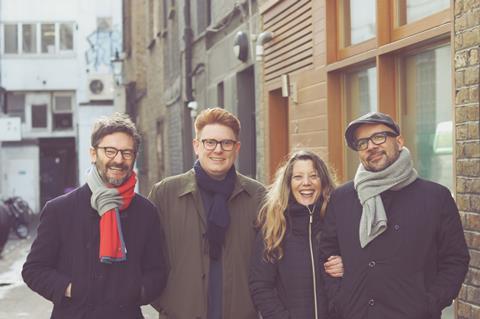 MPC is expanding into television VFX with the launch of a new specialist division, MPC Episodic. The VFX giant previously focused almost exclusively on high-end commercials and feature film work, and is recognised internationally for photo-real creature VFX and animation.
MPC Episodic will offer TV producers access to MPC's extensive library of proprietary VFX tools as well as its renowned talent-base, which was recently nominated for VFX Oscars for both The Lion King (VFX breakdown shown below) and 1917.
The division will be headed by managing director Thomas Williams (pictured above, second from left), who was previously COO of MPC Film. The creative team will be led by exec VFX supervisor Pete Jopling (pictured above, far left) (The Bourne Legacy, Captain America: Civil War, Chernobyl), head of creative Gurel Mehmet (pictured above, far right) (The Witcher, Avengers: Endgame, Inception) and senior producer Therese Zambra (pictured above, second from right) (Mars, Frontline).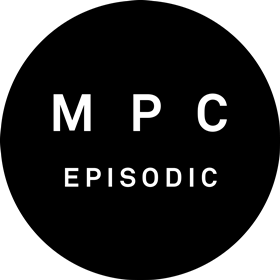 Williams said: "The episodic landscape has changed at an extraordinary pace, and now feels like the perfect time to launch this exciting new division. MPC has been behind some of the most awe-inspiring film and commercials work of the last decade and is well positioned to bring its phenomenal expertise to the episodic community."
Talking to Broadcast, Williams added: "Episodic is the way the market is going, with Netflix, Disney+, Amazon and all the other streaming services. The UK market for episodic is massive and the gap between episodic TV and feature films is non-existent in terms of the quality expected. The backbone tech [for MPC Episodic and MPC Film] is the same, and MPC Episodic clients will have access to a range of talent and tools other VFX houses don't have.
"We're recruiting some of the industry's best talent to work at MPC Episodic and will be announcing more names over the coming weeks," says Williams. "Talent has also moved over from Film to Episodic, and we'll be bringing people in on a project-by-project basis depending on what's right for the client. We're launching with a large job, and have 50 people working on it already. It won't be finished until 2021."
MPC has previous experience on episodic TV work, including Game of Thrones and The Watcher on the Wall, but has never before had a dedicated wing concentrating exclusively on VFX for television. MPC is part of the Technicolor group, with sister companies in the UK including The Mill and Technicolor.