Demystifying remote production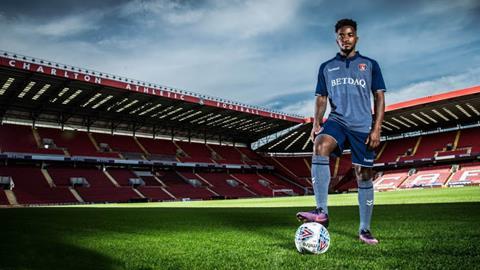 Lorna Garrett, commercial director at Garland, reveals how football club Charlton Athletic FC set up a remote production workflow to enable live streaming of games on a limited budget.
Today's football fans expect to see live streams of any relevant content, be it player interviews, pre-season games and behind-the-scenes training coverage. It's no longer a nice-to-have for football clubs; it's a must have.
But what if your team can't afford satellite broadcast trucks and the staff that entails? Can you still provide the high quality coverage fans expect without breaking the bank? As League One's Charlton Athletic Football Club recently discovered, the answer is a resounding 'Yes.'
This summer, Charlton Athletic decided they would live stream their pre-season tour, despite initial concerns from Steve Adamson, audio visual content editor at Charlton Athletic Football Club.
"I'd seen news channels cut to a live remote location, but that was for a short period of time," he said. "You might be able to send the odd camera to a remote location for a short period, but the idea that you could have your entire broadcast with cameras feeding pictures remotely for four to five hours without a big broadcast truck on site or a satellite dish seemed impossible. But as our own usage has recently proven, technology advanced quickly in this realm and now it's not only possible, it's easy to accomplish and inexpensive."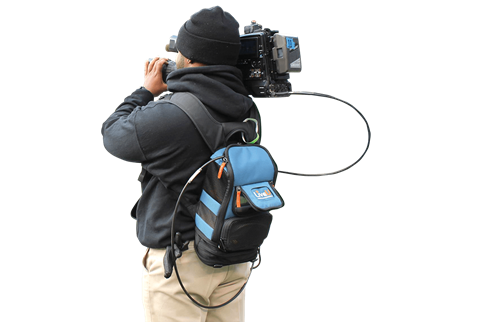 The setup Charlton Athletic installed was built around LiveU's LU500 backpack (pictured above), which equipped with bonded cellular technology, enabling easy, high-quality live video streaming for TV, mobile, online and social media. It's designed particularly for journalists broadcasting rapidly changing events and fast-action scenes and weighs under 1kg.
LiveU's LU500 is high performing while being easily portable. With a boot time under a minute, it's easy to get up and running quickly. These were the qualities Adamson was looking for as he set off to the location for his first remote live stream: a pre-season match in Ireland.
"Using LiveU broadcast kits, we were successfully able to beam two camera feeds from Ireland back 511 miles to a gallery in London where the feed could be mixed with graphics, replays and VT links," explains Adamson.
"Using a small audio mixer, we provided professional commentary, where it was then balanced and pushed back to London through the cameras, allowing us to have a full multi-camera professional broadcast on a very small budget."
One of the advantages of the LiveU's quick setup was that it allowed the two Charlton Athletic camera operators more time to create content, such as pre-recorded segments inside the tunnel for playback later in the broadcast.
Charlton Athletic ended up live streaming three pre-season games in total, and received about 11,000 views per stream.
"We were very pleased with the coverage and the fan engagement. Our fans certainly seemed to appreciate the opportunity to watch their team in games they couldn't watch in person," says Adamson.
When we first met up with the team at Garland, we didn't have any intention of buying our LiveU units this year," he adds. "But we had a chance to explore and discuss the product, and realised we were ready to give it a try sooner than we expected."
"I had a few people say that there was no way we would get two camera feeds back perfectly in sync. But we wanted to do the best possible broadcast on the smallest possible budget, and for me the best production is what you would expect to see if the game was being televised – multi-camera action with replays and commentary was the minimum. The LiveU solution let us accomplish all of that."
"It's all about fan engagement. Our fans are very loyal, and we have a way to provide them with more coverage, both behind the scenes and from remote locations they may not normally get a chance to see. Live streaming video is here to stay."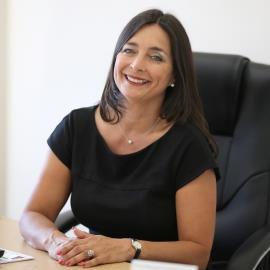 Lorna Garrett is the co-founder of Garland. She has been providing professional and profitable digital video solutions over the past 10 years.