Bounemouth-based VFX house to provide staff with an uncapped holiday allowance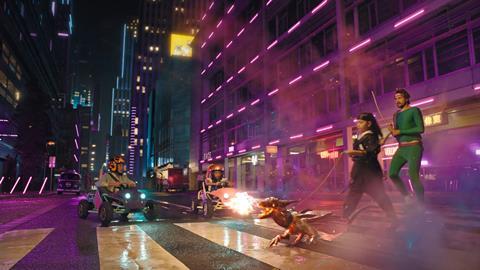 VFX facility Outpost VFX has introduced an uncapped holiday policy for its employees – a move it says gives its artists more control over their work/life balance.
In what is said to be a first for the VFX sector, all of the firm's employees will no longer have an upper limit to their annual leave.
The move comes at a time when conditions in the UK VFX industry are under scrutiny, with complaints about long hours and a lack of over- time pay. Bectu has warned that VFX professionals are leaving the industry due to bad employment practice – often as a result of VFX studios being financially squeezed by production companies.
Outpost VFX's uncapped holiday scheme, called Life Time, complements its overtime policy, where it pays for working hours outside of the normal working day.
Outpost VFX founder and chief executive Duncan McWilliam said: "We endeavour to make the working life of all our artists better. By removing the restrictions of a capped holiday policy, we are relieving pressure and giving our artists more control over their work/life balance."
For Outpost VFX, it is about trying to find new ways of working, giving more flexibility and putting greater trust in its team. Staff will still be paid for holiday they take and will be trusted to take a fair amount of days off over the year.
Outpost VFX talent manager Leanne Loughran said: "Entrusting freedom around holidays and taking away a rigid allowance only has positive effects internally."
Founded in 2012, Bournemouth-based Outpost VFX has grown to become a 150- strong studio. Recent projects include Tiger Aspect's Curfew for Sky 1, feature The Informer and commercial Lego – This is not a Brick (pictured above).