Newly developed light pitched as LED alternative to the Wendy light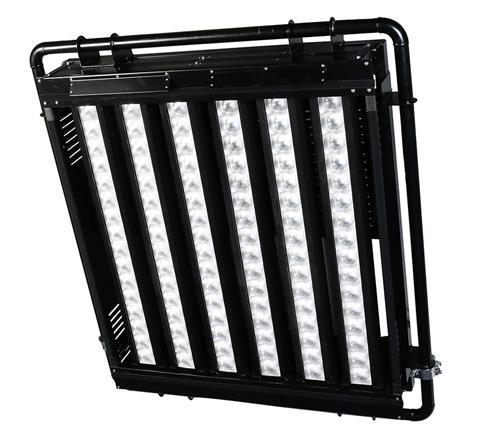 An energy efficient LED alternative to the Wendy light has been developed by Chroma-Q and Pinewood MBS Lighting.
Called Brute Force, the light is billed as a brand new LED alternative to a quarter Wendy light.
The new fixture has been tested by Pinewood MBS in a variety of 'real world' scenarios to ensure optimal functionality.
The technical teams at both companies worked closely together to create the LED full colour RGB-W lamphead that draws 15 amps at 240V.
Fully dimmable, the Brute Force has an extended CCT range between 2,000K and 10,000K.
On-board multi-point fixings allow units to be combined to form a full Wendy light.
Developed in partnership with Pinewood MBS' innovations think tank MBSi, the Brute Force is to be made available industry wide through Chroma-Q.
Chroma-Q's global brand manager Paul Pelletier said: "In creating the Brute Force our teams have introduced an incredible new alternative to the traditional Wendy. Having MBSi involved in the project has allowed us to design and build a fixture that has been properly tested and proven to perform prior to launch."