Game of Thrones VFX firm mulls launch of UK base to add to its growing global footprint
Oscar-winning visual effects company Pixomondo is exploring the possibility of opening a London office.
Headquartered in Los Angeles, the global VFX fi rm is best known for its Emmy Award-winning work on HBO's Game of Thrones. It also won an Oscar for 2011 film Hugo.
Pixomondo currently has offices in Vancouver, Toronto, Montreal, Stuttgart, Frankfurt, Beijing and Shanghai. However, it is conspicuous by its absence from London, one of the world's key visual effects hubs.
Pixomondo's decision to target the London market follows the recent appointment of British-born Jonny Slow as chief executive.
It also comes after the firm received investment in July 2018 from the London-based Mayfair Equity Partners, which valued it at a reported $65m (£51m).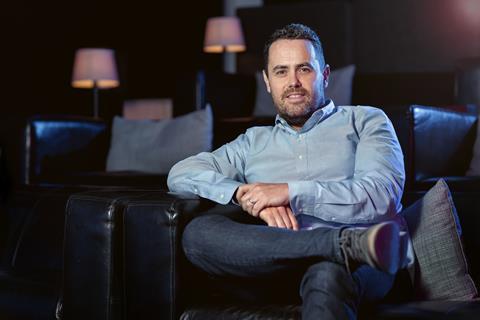 Slow, who was promoted to chief executive earlier this month, began working with Pixomondo last autumn at its Los Angeles HQ, helping to set up the company's next steps for growth after the Mayfair Equity Partners investment. One of those steps was the announcement of an eighth Pixomondo office opening in Montreal this year.
Slow, who was previously chief executive of Zodiak Americas, confirmed that the UK is now being considered for a Pixomondo base.
He told Broadcast: "Pixomondo is always looking to expand capacity. We see the UK/London market as one of only a handful of places in the world important enough to have an on-the-ground presence in order to stay competitive. We've also worked with the UK tax credit system in the past and know that it is a very flexible and practical way to help fund content creation."
He added: "If we did open in the UK, it would be with the intent to execute work there, using the amazing talent pool London has at its disposal.
"With our global foothold, this could drive work won by Pixomondo internationally over to a UK branch or partner, and provide UK-based producer clients with opportunities to access all of our Pixo artists, and tax credits throughout the world."
The UK visual effects market is highly competitive and difficult to crack for new entrants, but it has thrived in recent years on the back of booming levels of inward investment from US studios and streamers. Many British visual effects companies have expanded their international footprints, with new bases in cities such as Montreal and Mumbai.
Pixomondo was founded in 2001 in Frankfurt by president Thilo Kuther and has around 550 full-time employees.
The company produces visual effects for feature films, immersive media experiences, television, gaming and commercial industries – offering 24/7 visual effects production and supervision, CG character creation, 3D animation, and pre-visualisation as well as the design of location-based entertainment attractions.
Pixomondo is one of a number of VFX firms that provided effects for Game Of Thrones. For season eight, it worked on dragon sequences, destruction scenes and environments, as well as CG simulations and augmentations.