Expansion and relocation is in response to increase demand for high-end finishing work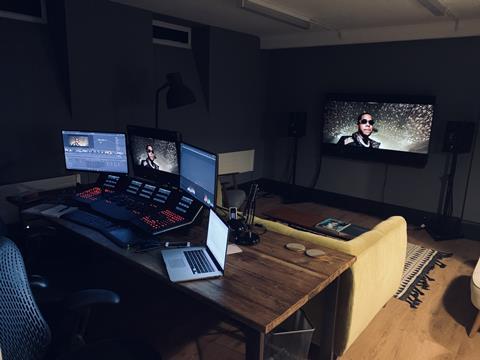 Post-production house Wash has relocated from Hackney to Farringdon as part of a diversification strategy that sees it move into long-form 4K HDR and VFX work.
The two-year old company's new facility has four rooms, includes a new 'hero' suite for 4K Dolby Vision high dynamic range (HDR) mastering.
The 4K HDR room is built around DaVinci Resolve on an HP Z8 G4 workstation with Titan graphics cards and DeckLink 8K I/O card. The control surface is a DaVinci Resolve Advanced Panel and the reference monitor is an EIZO ColorEdge CG3145 for HDR monitoring.
"In less than two years, Wash has grown from a one-man band to what you see today," said founder Jon Dobson. "We have got to the point where we are taking on more and more work, and the jobs are getting bigger and bigger. Alongside our commercial work, we completed our third long-form feature at the end of 2018 and wanted to pave the way for more of that in 2019 and beyond. We have invested a significant amount of time and money in supporting HDR workflows. In the long run, it should pave the way to taking on Netflix productions and other similar work."
"With the continued integration of [Resolve's VFX functions] Fusion alongside an expanding set of editing and audio capabilities, the idea of doing more in Resolve is appealing. We see tremendous potential to grow our VFX offering in the next two years, and it is an area we want to expand upon, with Fusion being an extended part of a collaborative workflow."