10 post-production execs give their opinion on the likely impact of the proposed Wardour Street hotel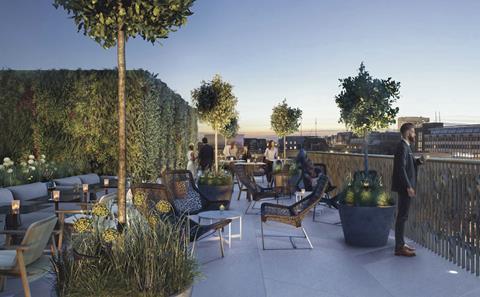 With the green light having been given for a proposed up-market Wardour Street hotel in the centre of post-production's heartland, Broadcast canvassed the opinions of the post community as to what impact it would have.
Here are the full, unedited responses we received.
Nicky Sargent, co-founder, The Farm Group
"Soho will cope. Like all great cities, London has to change and one small industry sector won't change that.
Those of us left in Soho should feel privileged to remain here…as should our clients. it's still vibrant, well-served and central. If we were looking for a new location, those would be high amongst our priorities.
Of course, all of prime London is very expensive. Our clients have realised that and now typically want to place production teams within the post facilities as they do not want to afford large and flexible enough offices. Obviously, that gives additional pressure to provide sizeable facility buildings in great locations. Maybe, therefore, the way of charging will have to change. Instead of a room, the production might be offered a 'bay' or 'desk'…with a room now being a premium space.
Anyway, at The Farm, we are used to hotels being built next to us; The Soho Hotel opened next to our erst-while building ' Home'; meanwhile there is a large boutique hotel currently being built behind the Farm in Newman Street."
Damien Carroll, COO, Sohonet
"Personally I don't think this particular boutique hotel is a huge deal. Soho has been changing for years and yes 142 is an iconic building but the bigger issue is the rents in the area which is driven by cross rail and the expectation that Oxford Street will ramp up as the busiest shopping destination in the world.
However, we do see a lot of government money being pumped into regional media hubs and given the importance of media to the economy, and the role that Soho plays, there should be some thought about helping post houses in Soho to deal with rising rents. This could be done through incentives on business rates."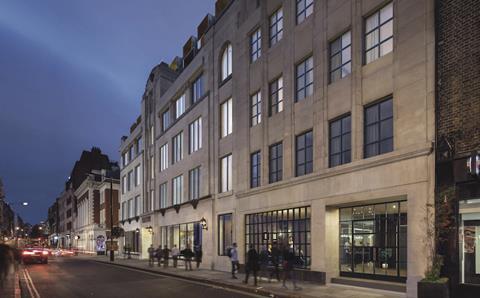 Justine White, MD, Freefolk
"I'm trying not to take the news of the planned development of Mentorn House personally but this is the second VFX company I've worked at whose building has been turned into a hotel. I joked about this with an old colleague from Soho 601. With it's beautiful arched first floor window (Flame 1 in the days of 601) the building is now Dean St Town House. "It's hard to be creative when you're sleeping," he said.
This about sums it up for me….it feels like we're sleepwalking into the demise of a well-established and valuable creative hub.
No matter how much remote work and digital delivery makes the need for face to face interaction less necessary on a day to day level in our working practices – bumping into a director down the pub and chatting about what films you've just seen, or a producer about what they're up to, an engineer from another post house who's just installed new servers and is happy to pass on their experiences and offer any advice if you're planning to do the same, is (or was) the Soho Film, TV and Advertising community. It has kept our industry fresh, current and attracts the best talent from around the world.
Likewise, checking out the hottest new food trend or bar, star spotting on all fronts, meeting friends and old colleagues who now work down the road, the smelly pubs and private clubs, intermingling with theatre goers all spruced up for their nights out, just down the road you can see any film currently on release as we are surrounded by cinemas, make this (in my humble opinion) the best place to work in the world.
It was always likely Freefolk would have to move when Sutton Estates the building's freeholder, takes it back in 2020. The reality is VFX and post have already been on the move outside of Soho in the last few years, and who knows, a hotel might actually be good for the restaurants (if they can find staff to work in them post Brexit) and the theatres. 'Soho' as we know it may be over, but the VFX and post industry certainly isn't – and as we have multiple times over with every new piece of new technology – it will adapt and grow."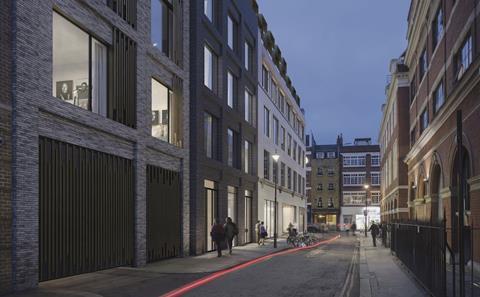 Neil Anderson, NMR
"The gentrification of Soho has been going on since the late 90's, NMR moved out after Mayor Ken Livingstone decided Soho should have a Paris style coffee culture. He altered the traffic system around Soho Square and wanted to pedestrianise Frith Street, Dean Street and Greek Street, it caused chaos, getting kit deliveries in and out.
Rents have been hiked, luxury flats have replaced boutique facilities and the larger post houses need larger spaces for grading and audio work, hence the move North to Fitzrovia by The Mill, Evolutions, Framestore, The Farm and of course Envy, who started there.
That really only leaves MPC and Molinare as the last of the big post houses left in Soho, along with several smaller post houses - good luck to them."
Mark Cass, MD, Escape Technology
"There have been many production and post production businesses moving away from Soho over the past few years. Prices, space, and power have forced the issue already so I think it was a natural migration anyway. We're already working with a number of businesses to support them across new and different sites."
Rowan Bray, MD, Clear Cut
"Pregmatically I wouldn't say this will make much difference to the overall post sector.
We are increasingly finding ways of responding to our clients' needs, customising our services and moving where the clients want us to be. That process has led companies to populate a diverse section of Soho,Noho, Bloomsbury, Hoxton and Shepherd's Bush. All easily accessible areas. Now we also have co-located facilities, plus regional hubs and pop up services across the UK. This diversification has already transformed our geographical focus and the services we provide. Other factors are a greater threat to the sector than being centralised in one area.
The companies that move will have to identify the key usp that they deliver and replicate that in order to hold onto their clients but, for those that are unaffected, it will be business as usual."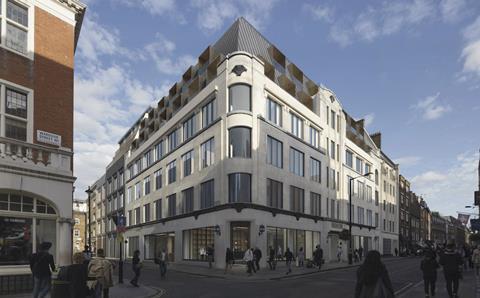 Derek Moore, CEO and Co-Founder Coffee & TV
"There have been numerous big building projects in Soho recently, so I am not worried about the noise and disruption if the new hotel development goes ahead on Wardour Street. It's the longer lasting effects of commercialisation which are likely to damage the media industry's footprint in Soho. Shortage of decent property is pushing up rents on that space which is left and I know many companies are feeling squeezed out. Soho's central position makes it the easiest place to attract clients from all over the city. But if creative companies are forced to move out further, clients are likely to be more limited to the pool of talent that is available, so I worry about declining quality in the longer term. As a business, we're totally rooted in Soho, and we plan to continue to stay and expand. It is important that we fly the flag for everything that is great about London's creative community, including a brilliant location."
Dave Cadle, Envy
"Many years ago as a start up, Envy started life in relatively 'unchartered' Noho. Many years (and 6 buildings later) it's ok to be here. A move away from Soho has been on the cards for a while and perhaps inevitable."
Paul Shleicher, AxisVFX
"I spent the majority of the past 15 years as part of the creative media community in Soho. From the first job I got as a runner, it was the playground from which relationships formed alongside my truly formative work experiences. It was, for many, a Sudo-University experience, majoring in late night playouts, take away diets and whenever possible a pint or many down the local. Many of us moved from company to company, some stayed put but no-one was ever far out of reach and you could always count on bumping into a familiar face at lunch (even some you would rather avoid).
The writing has been on the wall for many years and it isn't a surprise that white box art galleries selling shoes and the shining facades of hotels and high-end residential blocks have now eclipsed the characterful hole in the wall delis, the family run restaurants, and of course that alluring dash of sleaze we came to love and now sentimentalise over. The race for up market homogeneity in the West End has not only priced out local families and businesses, but now to the creative business that added to the charm, liveliness and character of Soho.
The creative media community is not the first to lose Soho as its home. But, I fear the soulless, transient, modern, up-market features that are popping up now will not have any sense of roots, community or cultural value worth holding onto in the future. I imagine decades of one shiny building replacing another and no one giving a shit.
That said, the media industry has changed too. We are much more global as an industry and the digital age has ushered in an ability to collaborate around the world like never before. I am nostalgic for the past. I am so grateful for the mentorship I received when I worked in Soho and don't know how I would have carved a career without it. But we are a creative industry, full of creative brains who will undoubtedly grow from strength to strength. The decentralisation of the media landscape will also force us to reach further afield to find people and companies to work with. It will hopefully also give people not living in London access to the industry in hitherto unseen numbers.
I guess my nostalgia is tempered by my excitement for the future."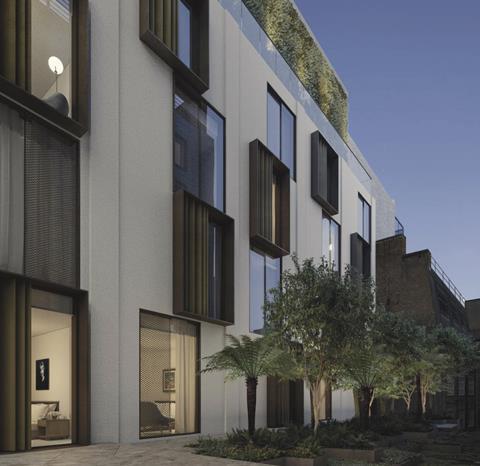 Johnny Whitehead, MD, Encore
"The post production sector has a long and established history of advancement and evolution in London. Over the last few years the community has spread out a little, but this can be attributed to a variety of reasons; along with real estate rents and rates in Soho, increasingly facility requirements mean many of the buildings in Soho simply aren't suited to modern post production, where large open plan spaces are required, with the ability to house much larger teams of people, equipment, viewing theatres, etc. Whether in Soho or Noho, I believe that the tremendous talent pool we have in London will retain its identity and global reputation as a hub of creative excellence.
As announced previously, Deluxe remain committed to retaining our creative services and post teams in a central London location and though our lease at 142 Wardour Street will, in a couple of years' time, come to an end, the announcement of potentially a new hotel being built on that location has no direct bearing on our ongoing operations, or long term planning to better support our clients' creative and distribution needs in an increasingly global market. It remains business as usual for our post teams, with a selection of brilliant shows and features currently being worked on."