StoryFutures Academy report uncovers a number of significant barriers in growing skills in immersive content creation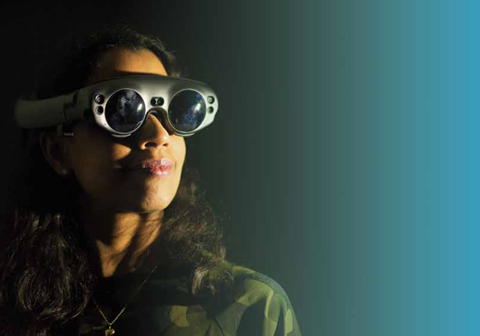 An extensively researched skills report, published by StoryFutures Academy, shines a light on the lack of UK tech talent available to create best-of-breed immersive content.
Skills for Immersive Creation Experience: Barriers to growth in the UK Immersive Economy was created using a varied mix of methods, including a skills survey of 100 companies from across the creative industries that work in immersive experience production; a series of 25 'semi-structured' interviews with key players in the immersive experience sector; and a focus group with eight leaders in immersive production.
65% of companies involved in the survey identified a lack of skills as a significant barrier to their growth as a business, with 73% of immersive companies saying they have worked on fewer than five projects.
The survey found the immersive industry is currently reliant on freelancers, due to the slightly unpredictable nature of the business, which makes it difficult to build in-house experience. A lack of experience was seen as particularly acute in senior leadership roles.
One of the barriers to the growth of skills in this space is the "bewildering array of technologies, workflows and terminology that need de-mystifying rapidly in order to develop the talent base," said the report.
An understanding of real-time game engines is highlighted as the most important immersive production skill, and also the one in the most limited supply. 52% of respondents say proficiency with Unity (28%) or Unreal (24%) are the biggest skills gap in their teams. As a result, the games sector has become a hunting ground for recruiting talent.
Looking to the future, almost half (44%) of respondents were worried about the lack of graduates with relevant skills to keep up with demand.
To find out more and to download the report, visit https://www.storyfutures.com/academy