The study, by Escape Technology and HP, surveys the VFX industry about its response to the pandemic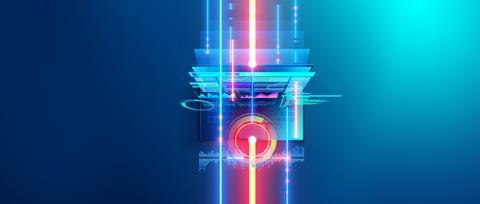 VFX reseller and tech support company Escape Technology has joined forces with HP to create an extensive report into remote working in the VFX industry.
Entitled Going Remote : Covid-19 and the Impact of Remote Working in the VFX Industry it provides data and insight into how the industry has adapted to successfully enable home working during the pandemic - something many in the industry previously thought was impossible.
Escape issued the following summary of the report:
Before Covid-19, 46% of the VFX Industry revealed they did not have a work from home policy or technology in place.
34% stated that one of the biggest barriers they felt to working remotely was the technology setup.
55% of respondents said they could now sustain this style of remote working for eight months to a year, showcasing how this has been embraced quickly from the top.
87% of VFX industry workers said that during this crisis their leadership team have heavily encouraged, supported, and facilitated remote working.
Long-term, due to the human connection that the office provides, 48% state that although working from home is now more desirable they would rather work from the office where possible.
Escape Technology also produced this list of five ways VFX houses can ensure remote working is as hassle free as possible.
Five ways to make remote working work in the VFX Industry
Push Pixels, Not Data A key issue with remote working arises with accessing large file sizes, and breaching the security of NDAs. Many will be setting up via a VPN, which is a common route. However, there is another way. The most secure method of enabling remote working is not to touch the data at all. You need to push pixels not data. In this workflow we only move the smallest amount of information: pixels off the screen you have in the office to your home, in the same way programs like Netflix or BBC iPlayer work. Think of it as using the internet as a really long monitor, mouse, and keyboard cable from your office to your home. By pushing pixels you can access everything the same way you do in the office without having to worry about your home system not being able to hold your files or breach security agreements.
Check Internet Speeds If you have a slower internet connection at home than you do in the office this could mean uploading/downloading files may become problematic. To get around this make sure you check your broadband at home is sufficient before you begin working from home, as you may need to look into getting an upgrade or buying a booster, particularly if it's not just you who will be reliant on the internet and other members of your household need it too.
The Holy Grail There are numerous approaches that can be deployed to provide the Holy Grail of remote working: a secure environment in which data never leaves your building. Perhaps the best kept secret in the industry is HP Z Central Remote Boost. Another option is a Teradici-centric workflow. HP Remote Boost is a software-only solution, essentially a more impressive version of Team Viewer. And all HP Z series workstations have that software built in. This then remedies the question around remote working solutions instantly as the setup is there and ready to use.
Be flexible It's important to remember that we all have lives outside of work and everyone's home lives are different. Allowing yourself and your teams to work flexible hours can ensure pressures of childcare aren't an issue and can be worked around.
Reinforce human connection with technology Most people's pain points with working from home derive from finding communication less instantaneous and missing the general hubbub of the office atmosphere. But this doesn't have to be an issue if you have the right communication methods in place. The beauty of platforms like Slack and Zoom is creating real time in the moment contact, with video contact being even more important. By scheduling regular face to face meeting and check-ins with your staff and colleagues you can ensure the same levels of creativity and collaboration are achievable just as effectively with staff apart as they would be together.
To view the full report, from Escape Technology and HP, head to http://esc.technology/covid19goingremote