Steve Moss, a copywriter at Publicis, wins top prize with short film shot on £1500 budget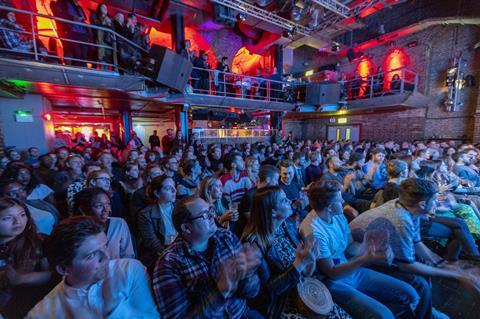 The winner of the fifth Homespun Yarns short film competition is Steve Moss, with his film, 'If (Girlfriend Deluxe)…'.
The brief for this year's competition was If and filmmakers were invited to enter a short film idea that began with, If.
The winning film, set in a dystopian future, 'If (Girlfriend Deluxe)…' is the story of a middle aged man who takes advantage of a future where sex robots can be ordered online – but the process isn't as smooth running as the protagonist had hoped. Homespun Yarns said the film is excellently shot with high levels of emotion, production values and detail in the strange dystopian world.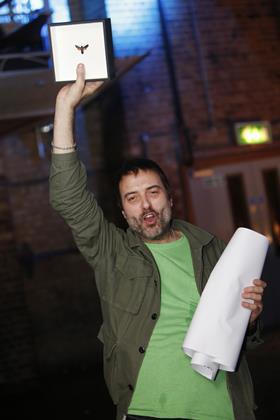 Moss, a copywriter at Publicis, said: "I felt so lucky to be chosen and even luckier to be the winner. It was certainly a challenge to make a film on such a tight budget but so many brilliant people got behind me and made it possible. This is my first step towards a life with less ads in!"
The 2018 competition was in association with Wave and Panavision with support from, Kodak, Sohonet, Slingshot and Performance Media Insurance.
Finalists were given £1500 budget as well as support in production, post-production and editing, allowing them to work with, and learn from, some of the industry's leading talent.
Alice Clarke, Homespun EP said: "Every year I'm blown away by how the film community comes together to make these films and how emerging talent throughout the industry work together to create such brilliant quality films. This year was no exception, the vote was incredibly close and Steve is a very worthy winner."
The winning film:
If (Girlfriend Deluxe)…
Directed by: Steve Moss
Edited by: Charlie Rotberg
VFX: nineteen twenty
Sound: Wave
Finalists:
If It Were a Naked World
Directed by: Tom Loveless, Matt Wood, Billy Stickley
Edited by: JP Blunt
Post Production: Agile Films
Sound: Wave
If You Never Answered
Directed by: Daniel McKee
Edited by: Chris Wilson
VFX: MPC
Sound: Wave
IF You Knew
Directed by: Stroma Cairns
Edited by: Joseph Bolger
VFX: MPC
Sound: Wave