Broadcaster invests in a Dolby Atmos Home Entertainment mixing room to work on range of Sky productions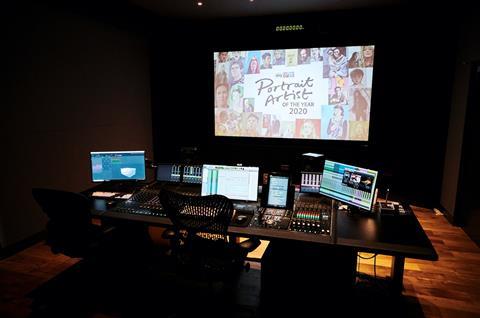 Sky has installed a Dolby Atmos immersive audio mixing suite in its Isleworth office, replacing two unused tape-based online rooms.
The suite is a 7.1.4 Atmos speaker configuration – seven speakers at ear level, one for bass reproduction and four speakers overhead – and Sky plans to use it to create Atmos mixes for a wide range of its programming. This includes productions that wouldn't necessarily be anticipated to benefit from an immersive mix.
The first series going through the suite is a case in point: Sky Arts' Portrait Artist Of The Year. Dubbing mixer Finn Curry said: "This is the type of show others aren't doing in Atmos. There are no dynamic moving sounds – the mix is all about bringing a sense of space. The artists are painting in a naturally beautiful- sounding space [the Battersea Arts Club] and Atmos really brings this out, letting the audio take the lead, and letting viewers feel what the contestants feel.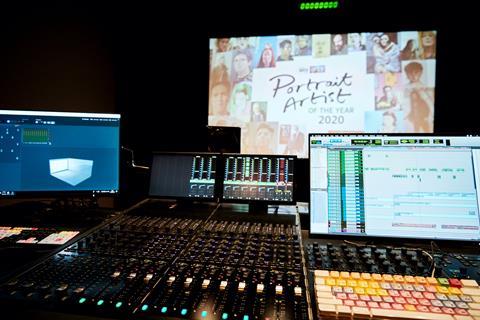 "You can hear people wandering around and get a real sense for the scale of the room. There's no rulebook when it comes to how to do such an immersive mix – it's about seeing if you can deliver a better experience for the viewer with a much more subtle approach."
The Atmos suite is Sky's second Atmos room. The first was smaller and "more of a concept room", according to Sky audio team manager John Cochrane. It was used to create Atmos mixes for the Queen's Speech, Sky 1's Revolution and Sky Arts' Urban Myths.
"Atmos is on the increase for Sky and is gaining traction," said Cochrane. "The more we can deliver it to a broad range of the public, the more awareness increases, and the more demand grows. Atmos has a tremendous breadth of applications – there are a lot of shows that would benefit from it."