There will be online and offline courses available.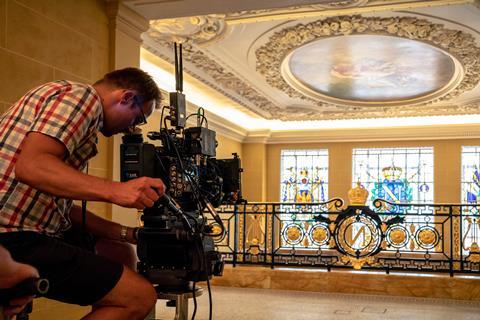 Sony has launched the CineAlta Club, a training scheme for the cinematography community.
A series of offline and online courses will be available to those who are interested, to help prepare for the spring shooting season. Offline courses will be held at Sony's Digital Media Production Centre at Pinewood Studios when the situation allows.
The three sessions will be run by Sony professionals and industry experts. The first is 'Crew Call'. Hosted online, camera crews using Sony's Venice cameras will be able to ask questions and get support with their kit.
Second, Venice Refresher is a two-hour session that will be online for now and offline when possible. It allows attendees to get up to date with the latest workflows and Venice camera upgrades.
Finally, Venice Accreditation is a paid two-day training course that will provide DoP's, DIT's, Operators and AC's with in-depth training on Venice cameras and production workflows to improve on-set efficiency and creative expression. This will be held in-person when it is safe to do so.
Claus Pfeifer, head of connected content acquisition for Sony, said: "The industry and its crew have been providing us with sensational productions in cinemas and in our homes for years, and at a time where this industry have seen its productions halted due to the Coronavirus outbreak, we want to support and provide them with new knowledge and immediate first-hand guidance as they head into their shooting season."
You can sign up to the sessions here.