A round-up of the best bits from the Creative Tech Room at Broadcast TechFest 2021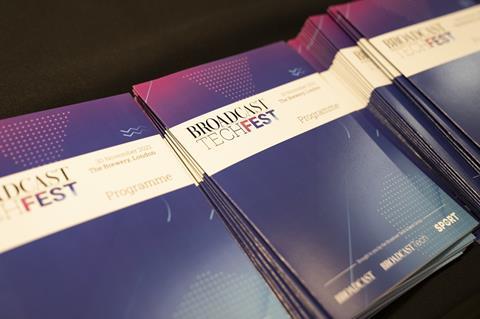 The Broadcast TechFest 2021 took place 30 November at The Brewery, London, with around 400 attendees taking part in the comprehensive one-day event for the production and post industry.
Three conference rooms, Tech Innovation, Creative Tech, and Tech Hub, hosted sessions on topics related to production and post-production. These included acquisition, post, cloud, storage, the future of Soho and remote working/production, case studies from the makers of the best content on our screens, and technical case studies covering everything from VFX to grading.
There was also an exhibition and networking space, and the event was supported by sponsors Blackmagic Design, AMPS, Elements, FinalPixel, Grabyo, Grass Valley, Iron Mountain Entertainment Services, ITV Content Delivery, Medialease, Never.no, Panasonic, Pebble, Pixotope, Quantum and Rise.
Below is a round-up of the highlights from the 'Creative Tech' room at TechFest.
TechFest 2021: Creative Tech Room
10:30 UK Production Landscape
Chair: Dean Webster, senior producer, Ten66 Television
Speakers: James Burston, CEO - Argonon, Bianca Gavin, head of production for scripted - Pulse Films, Cara Sheppard, managing director - Twickenham Studios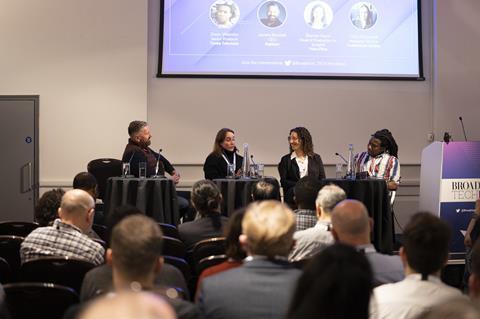 This session saw three leaders from the production industry discuss the turbulent past 12 months, and their future plans as facilities begin to boom in the UK.
Twickenham Studios managing director Cara Sheppard explained that it is now a new environment for production, and the pandemic had forced modernisation of how content is created.
She told attendees: "It's forcing the industry to be quite reactive, which isn't the most ideal scenario. However, it is making us think outside the box a bit and be a little bit more agile, which is great. The pandemic has forced the industry, an industry based on technical innovation and technology and creatives, it's forced us into a situation where we have to remote work.
"Extraordinarily we were in an industry relying on technology where even the big movie studios were like, 'cloud working?' You'd have to have everything on site, nobody let media leave the building. And I think it's really given the industry the whole industry, a real kick up the bum."
11:20 Vigil - A Creative Case Study
Chair: Cara Kotschy, post-production consultant
Speakers: Colin Brown, colourist - Blazing Griffin Post Production, Matt Gray, cinematographer, Jim Parsons, VFX supervisor - Goodbye Kansas, James Strong, director and executive producer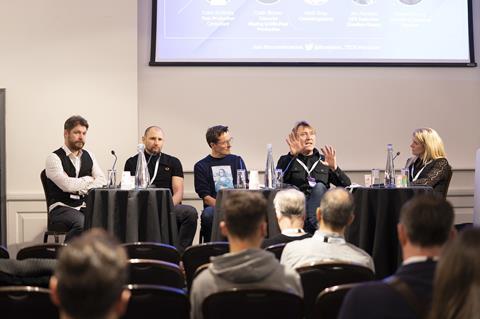 Cara Kotschy spoke to the team behind hit BBC drama Vigil, created by World Productions, getting behind-the-scenes info on how the show inspired 13.4 million viewers to tune in. Post, audio, and VFX were all covered during the session, with key insights into how the production team aimed to give it a high quality feel without a Hollywood budget.
Director and executive producer James Strong summed up: "Most of the big stuff is in the first 20 minutes of the show… the helicopter, the trawler, we introduce the submarine, and the submarine set, is all in the first 18 minutes. So we really set our stall right out there for people to go, 'OK, come on then, what's this?' and I think it delivered amazingly. But, there were huge challenges, and a huge amount of work and detail into every single shot."
12:20 How Can Producers Utilise Virtual Production For Innovative Storytelling?
Speakers: Monica Hinden, producer, Christopher McKenna, co-founder and partner - Final Pixel, Michael McKenna, CEO and co-founder - Final Pixel
Final Pixel founders Christopher and Michael McKenna, as well as producer Monica Hinden, espoused the benefits of virtual production, with examples of major work they have recently completed as well as behind-the-scenes footage and info.
Chris McKenna claimed that: "You might be thinking, yeah, virtual production. Yeah, VR. Yeah, 3D movies, is this just another technological flash in the pan? And to be honest, from what we've seen in the last year, we see this as one of the biggest changes in our industry since the transition from from celluloid to digital cinema, probably bigger."
13:00 UK Post Production Panel
Chair: Jake Bickerton, editor, Broadcast Tech & Sport Group
Speakers: JP Dash, commercial managing director - Fifty Fifty Post Production, Rowan Bray, managing director - Clear Cut Pictures, Ed Bengoa, director of post-production - ITN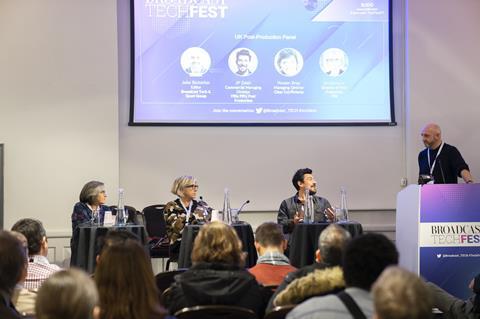 Broadcast Tech & Sport editor Jake Bickerton chaired a talk with several leaders from the post-production industry, discussing what they have learnt from the past 12 months and the major challenges ahead. Some of the topics covered included the growing challenges around recruitment and scheduling, as well as financial pressures on post houses as the volume of work increases but the budget doesn't keep up.
13:50 Recruiting Diversity
Chair: Kayte Burns, marketing manager, Mama Youth Project
Speakers: Joanna Barcik, sound - Sky, David Carrigan, group director of diversity, inclusion and wellbeing - Sky, Bob Clarke, founder and CEO - Mama Youth Project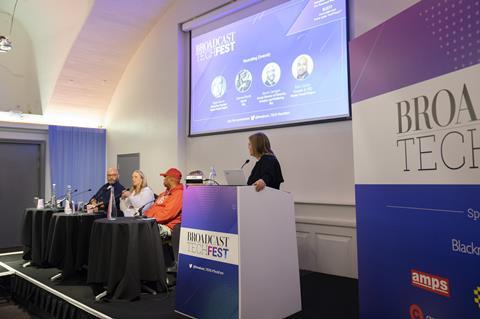 The drive for greater diversity, inclusion, and wellbeing in the broadcast industry is gaining pace, but there is still much work to be done, as this panel with representatives from Sky, Rise, and the Mama Youth Project made clear.
Mama Youth founder and CEO, Bob Clarke, explained: "The actual impact…there have got to be authentic, tangible outcomes, we've got to see the change. Otherwise, what's the point of doing it? And so in answer to your question, no, it's not moving fast enough."
14:30 VFX: Showcasing UK Excellence
Chair: Max Miller, reporter, Broadcast Tech & Sport Group
Speakers: Phil Dobree, CEO/founder - Jellyfish Pictures, Annie Gordon, head of VFX - Ghost VFX, Tracey McCreary, managing director - BlueBolt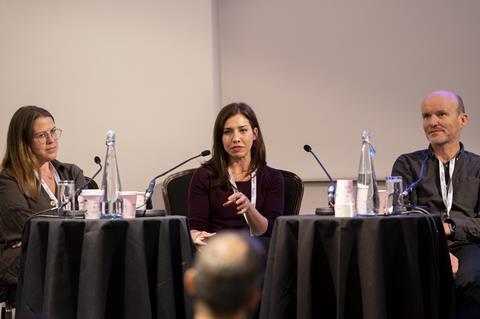 The final session of the day saw Broadcast Tech & Sport reporter Max Miller speaking to high-profile figures in the VFX industry about the current state of the industry in the UK. Topics covered included how VFX houses dealt with moving to remote work in the first months of the pandemic, dealing with the boom in work after the immediate difficulties caused by lockdowns, and how to face the combined challenge of talent shortages and retaining current talent in the sector.