Customers of both companies will have access to the unified operations of the two Global Media Networks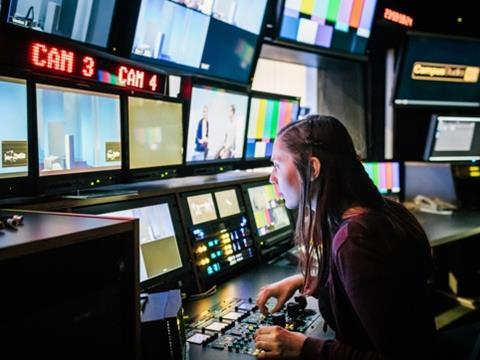 Telstra Broadcast Services (TBS) and BT have pooled their global media network teams, bringing together their network infrastructure and localised expertise. 
As part of the deal, customers of both TBS and BT will have access to the unified operations of the two Global Media Networks via a product offering headed up by Telstra, including key Asia-Pacific regions with India, Malaysia, and Hong Kong, and other countries.
The initial five-year agreement increases TBS's global footprint by 50% and expands its customer-base to more than 170 broadcast and media organisations worldwide.
Telstra and BT customers will continue to access the same media delivery service with the additional opportunity to drive greater global reach and visibility of their content.
This will be supported by an increased local team in APAC and access to the broader suite of TBS products and services, including field services, special events teams, and broadcast operations centers in Sydney, Melbourne, Hong Kong, London, and Pittsburgh.   
For Telstra, the collaboration supports its ambition to grow its team, reach and investments in technology and innovation across APAC, the UK and other regions globally. To help ensure a seamless experience for all customers, dedicated partner managers based locally in the APAC region will work closely with the team and BT customers.
Karen Clark, head of APAC at Telstra Broadcast Services, said: "Our priority at TBS is to offer a world-class global content delivery service for our customers, including the largest distribution network with the most flexibility and options for organisations to connect to the world.   
"We're continuing to see rapid growth in content demand and ongoing evolution in technology and distribution channels in response to changing consumer behaviour. The focus of TBS and BT's teams and operations on the right customer outcome will ensure our customers have the very best partner to respond to the fast-changing broadcast environment and help them optimise their operations and reach global audiences."  
Faisal Mahomed, director of media & broadcast and UK portfolio businesses, BT, adds: "We're excited about this collaboration and the opportunity to bring our customers greater content, reach and visibility by utilising the strength of both BT M&B's and TBS' world-class content delivery networks.   
"This approach builds on the reach of our intelligent media platform, Vena, which continues to add wider networks, in addition to cloud integrations, virtualised services such as baseband encoding, and the recent 5G and LEO developments into our portfolio."