Post house seeks to expand and diversify in the UK following sale to US group Picture Head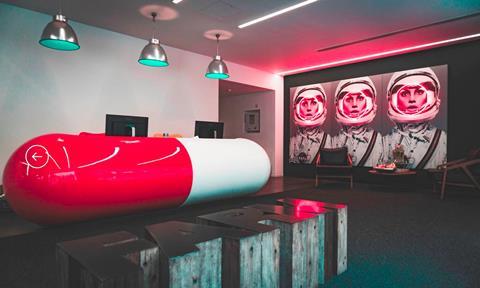 Leading UK facility The Farm is mulling expansion and diversification following its sale last month to Los Angeles-based post and VFX group Picture Head.
Picture Head Group, which owns Hollywood facilities Picture Head, Picture Shop and Formosa Group, is backed by private equity firms Trive and 5 Crowns. It acquired Vancouver-based post firm Finale in May.
The Farm co-founder Nicky Sargent told Broadcast the company "might get acquisitive in the UK market" but would "stick to post or services" that are complementary to its existing client base.
She said the high-end visual effects market could be an opportunity for expansion: "I wouldn't rule out anything. Our strength is in long-form television. We do not claim to be big in the VFX market, or in the film industry or commercials."
Such a move would make sense for The Farm at a time when the boundaries between TV and film are blurring, particularly in the high-end drama market.
Sargent said that "cultural fit" would be important in any deal. "We want to work with people who just want to get on with the job and supply the best possible service to their client base. If you continue to do that regularly, profit and success is the end result."
In June, Picture Head Group acquired the 75% stake in The Farm that was owned by WPP. The advertising giant sold its stake to focus on its main areas of business.
Sargent said she and Dunn met with a large number of potential investors, both in the UK and internationally, and started the sale process thinking they would sell to financial investors. "It was very important to us that The Farm didn't end up as a division of something that was tried and tested and had been around for ever. We've seen a number of UK companies that are now a division of an international company and it doesn't always work out for the culture."
She described Picture Head as a group of companies, backed by private equity, with a "culture that is really, really similar" [to The Farm]. "We're all believers in providing the best possible service to clients and employing and being loyal to the best creative people," she added.
Sargent said it is business as usual for employees and clients of The Farm following the deal. "We will continue to operate as an autonomous, limited company in the UK but with different shareholders – and with far more opportunities. WPP was terrific, but its business plan is in different areas. This puts us in a really important position in a group where the business plan is to be the best in the world at post-production."
"It puts us central to a group that is really dynamic and totally motivated by growth. We chose this opportunity because the culture really works; it is a really good cultural fit. We just want to be the best at what we do."