DNEG Feature Animation has partnered with filmmaker, writer and illustrator William Joyce and novelist, screenwriter and illustrator Brian Selznick on the project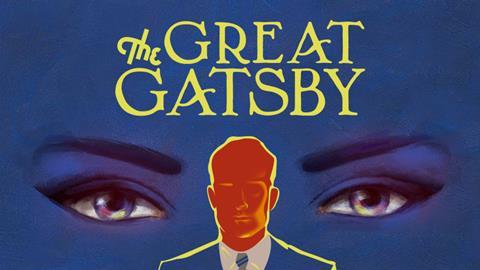 F. Scott Fitzgerald's The Great Gatsby is going to be turned into an animated feature film for the first time.
Academy Award-winning filmmaker, writer and illustrator William Joyce and novelist, screenwriter and illustrator Brian Selznick are working with DNEG Feature Animation on the project.
Joyce, who wrote and directed the Academy Award winning animated short 'The Fantastic Flying Books of Mr. Morris Lessmore', will direct, with Selznick writing the script after success with 'The Invention of Hugo Cabret' and 'Wonderstruck'.
Producer Michael Siegel and DNEG SVP creative production David Prescott join Joyce as producers on the film, and DNEG Feature Animation will provide animation services.
DNEG will be using animation techniques learned from its 'Mr. Spam Gets a New Hat' project, on which it is also partnered with Joyce. These techniques involve using Unreal Engine and what its real-time game engine technology can bring to production feature animation.
Joyce said: "Gatsby continues to cast a powerful spell over readers unlike any other book in American letters. Much of the power of Gatsby comes from the enchantment of Fitzgerald's prose. He created a vivid dreamscape that, to some degree, has eluded filmmakers since the silent era. The previous film versions were constrained by live action, but innovative animation could finally realize the elusive quality of the novel."
Selznick added: "I've been friends with William Joyce for nearly my entire career. I've always marveled at his ability to invent indelible worlds and unforgettable characters. When he told me about his dream of making Gatsby into an animated movie, I immediately understood what a magical synthesis this could be. The rich wonderland of William Joyce's vision is a brilliant match for the shimmering prose of F. Scott Fitzgerald, and I'm thrilled to help him bring this unique cinematic experience to life."
With Prescott saying: "We are in the perfect time for an animated Gatsby. Viewers of all ages are embracing animation as another way to experience different stories. Bill and I have been floating a variety of ideas around over the last few years, discussing ideal stories to bring to the screen, and I really do feel that 'The Great Gatsby' is one such story. The style of animation and imagery we are creating for this project are so beautifully married together."
The Great Gatsby entered the public domain this year, meaning that there is far more flexibility for new projects based on the famous work.