Vittorio Giannini, joint MD at Freefolk on ensuring those starting up in the industry aren't hindered by the negative impacts of Covid lockdowns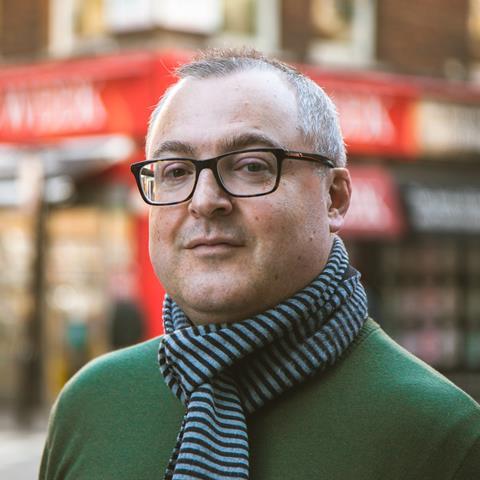 The pandemic has affected everyone in different ways and there's been a lot of talk about how quickly and effectively VFX houses have adapted their set up overnight with state of the art remote working systems. This is without doubt impressive, but what about the individuals themselves?
What about the people who make our facilities and studios what they are – our loyal and talented staff? What has the impact of this pandemic been on the people in our industry and especially those who are at the early stages of their careers?
The world has had to adapt but I think junior staff from all disciplines in our industry have definitely gone through worries and concerns that perhaps more senior people would not have experienced or even considered.
Those in the earlier stages in their career are more likely to be in accommodation that may not be conducive to a working from home environment. It could be that they have relocated to London and live some distance from their family and any support network.
Where the current government guidance advises to work from home if we can, what impact does this have when direction is needed – a helping hand on developing your craft? In the studio, mentoring from senior members can happen organically by soaking up the environment and picking up knowledge or advice even without realising it. It can also be more structured with planned training. But is this happening remotely?
At Freefolk, our studio is open to those who want to and need to go in. We have structured twice-daily production meetings, which allows us to decide what's best for each coming day and each project. With our new way of working, communication has never been more important and I've been talking to all our artists to keep track of what they are comfortable with.
One of our young compositors has been into Freefolk a few times since mid-March and I know he's keen to increase his presence. As with most people, he thrives on the office environment and was explaining to me how he misses the social aspects of day-to-day Freefolk life – the ability to turn in any direction and have a conversation with anyone on the floor.
Maintaining relationships has been key, so we make sure we have regular catch ups and newsletters to check in with everyone and keep people engaged not just on their own project but with what's happening in the company as a whole. We also introduced wellbeing surveys, giving our staff the opportunity to talk openly about their situation and how they feel.
Other juniors have highlighted their concerns about their ability to progress in certain aspects of their careers – that due to the situation it is potentially difficult to stand out, which has been noted.
Our heads of departments have been giving our junior team tutorials via Hangouts to enable them to strengthen their work produced and take on new workflows, and are always on hand to help with any issues that arise.
One of our junior generalists was talking to me about how the possibility of gaining or providing any incidental knowledge, particularly across departments, is now missing. This is where the tutorials with heads of departments and feedback are essential and where our 'buddy' system can kick in, giving everyone a go-to person.
We actually delivered two long-form projects during lockdown, Cursed for Netflix and The Third Day for Sky / HBO. So, we had to establish structured daily rounds for supervisors and individual operators regarding the shots they're working on and any client feedback going through Ftrack. This meant that all artists were working very much as a team on their projects.
As a result, we have incorporated long-form procedures into our commercials pipeline and have seen massive improvements in productivity and communication. This formality isn't something that we've done in fast turnaround commercials before, but has worked well in the work from home structure for the benefit of all.
We are members of the UK Screen Alliance and I know that Neil Hatton and his team are working tirelessly to implement training opportunities not only for graduates but for those already working, to develop their careers. We should take advantage of these schemes – it's our duty as employers to find out about them and commit to them. Staff training must be part of the strategy.
In the year up to lockdown in March, spend in film and high-end TV was £3.6 billion, which was the highest ever. The industry was in a good place and there seems to be a concerted ambition to get back to where it was. So yes, the road ahead is bumpy but we believe the future is bright for our industry.
On 1 January 2021, freedom of movement within the EU ends and we won't be able to recruit from the EU without additional red-tape and expense. This will have a significant impact on our industry's workforce and its ability to access the skillset and talent required to resource a project. This is why investing in the future is at the top of our agenda. Our FutureFolk work experience programme and nurturing new talent throughout the company is our way forward.
At Freefolk, we are committed to making sure that everyone has the opportunities they deserve and I think all have a duty to recognise the issues that our young talent are facing right now, respect what they are feeling and keep talking as an industry to raise awareness.
Vittorio Giannini is joint MD at Freefolk.