AI, IMF and 5G among technologies expected to have the biggest impact on UK facilities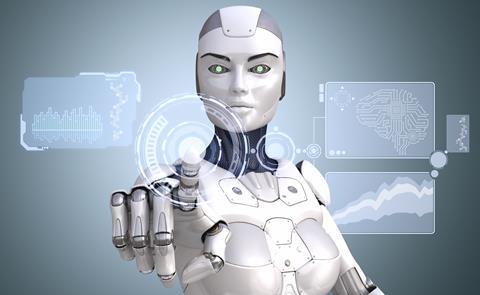 Asked to cite the technologies that will have the biggest impact on business in the year ahead, leading UK facilities flagged up AI, UHD, High Dynamic Range (HDR), Interoperable Master Format (IMF), 5G and the cloud.
The increasing globalisation of the television industry – and in particular the growing clout of streaming services like Netflix and Amazon – is seen as the driving force behind the take-up of UHD, HDR and IMF in 2019.
Meanwhile, the need for faster, more efficient workflows at a time when budgets are under growing pressure is set to boost demand for AI, the cloud and 5G.
UHD, HDR and IMF are predicted to be adopted more and more at the top end of the market, with IMF making the distribution of content around the world more straightforward and UHD/HDR helping to future-proof content and meet the high-quality content demands of the streamers.
"In 2019, we will see the production and post community begin to engage with IMF for broadcast and online," said Mark Harrison, chief executive of the Digital Production Partnership (DPP). "IMF addresses the challenge – and the huge business opportunity – of supplying to global markets by multi-versioning. It is also a new mastering format for the whole industry. This is a change that is even bigger than file delivery."
Harrison said the scale and complexity of moving to IMF means it will take several years. "But next year will be the moment when the conversation moves upstream from the content providers and suppliers."
Splice operations manager Simon Petrovitch also cited IMF as a trend to watch out for in 2019: "We're intrigued to see whether IMF file delivery will be picked up by more broadcasters and become more widespread in the industry."
UHD and HDR, meanwhile, have been seen as the coming technology for several years – and are expected to bed in further in 2019.
Molinare chief technology officer Richard Wilding said UHD and HDR will dominate high-end post-production; the challenge for facilities will be in handling the volume of data thrown up by the formats in terms of playback and media transfer.
"There will be much development in additional tools and features associated with UHD/HDR creative post, conversion, metering and analysis. Picture monitoring will be a main focus there, with a potential broader range of broadcast monitors and different display technologies," he added.
AI efficiency
Elsewhere, there is great interest in technology that can improve efficiency in post-production. Many facilities are eyeing the possibilities of AI to cut out mundane, costly and time-consuming processes, particularly in genres that throw up a lot of rushes, such as factual, factual entertainment and sport. "AI is getting everyone excited with the development of auto transcription, QC and media asset management," said Petrovitch.
Ola Olowu, edit facilities manager for indie Knickerbockerglory's in-house post operation, which has 10 edit suites, said: "AI is looking like a big part of TV production. It will save money and speed up certain workflows for us. We've already implemented some AI technology with some of our shows, especially the ones that are data-heavy. It really helps with the conforms for the online and a lot of back-end stuff."
Specific pieces of technology to make workflows more straight­forward are expected at the top end of post. George Siddiqui, chief technology officer at VFX firm BlueBolt, said: "Universal Scene Description, which has been developed at Pixar, is being incorporated into the pipelines of an increasing number of facilities [such as Dreamworks and Animal Logic] as well as more applications. This can help artists work on larger scenes and collaborate more easily on assets."
Siddiqui also flagged up colour-management systems ACES Next and OCIO V2.0, which he said "will further improve the ability of facilities to view images as intended and reduce the complexity of colour pipelines both on set and in post".
The ongoing adoption of cloud technology is also seen as a big trend. "The increasing availability of affordable flexible connectivity will bring the opportunity for wider use of cloud and remote working," said Molinare's Wilding. "The ability to provide high-speed connectivity for short-term use will enable remote and collaborative workflows to be adopted on a project basis, from 'pop-up' cloud rendering to high-quality remote review and creative services."
There is also a sense of expectation about the launch next year of 5G, following trials of the ultra-fast mobile streaming technology by the government and telcos in key UK cities. "Apparently it is 10 times faster than 4G LTE and would completely overhaul how we
work with data transmission and footage. We also use remote access quite a lot, so 5G would be a very welcome addition to post," said Knickerbockerglory's Olowu.