The Awards take place on Wednesday 29 November at The Brewery, London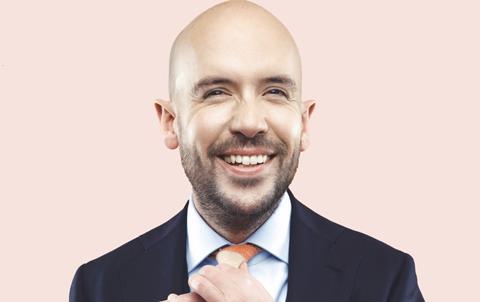 Comedian Tom Allen will host the Broadcast Tech Innovation Awards 2023, which celebrate the role technology plays in creating and broadcasting the most outstanding productions of the past year.
The Awards focus on the teamwork behind productions, highlighting the outstanding creative and technical aspects of projects.
Tom Allen is the host of The Apprentice: You're Fired, he co-hosts Cooking with the Stars and is also a regular on Bake Off: An Extra Slice and Alan Carr's There's Something About Movies. In 2021 he became the co-host of Channel 4's Complaints Welcome, and last year hosted brand-new Dave series The Island.
The Broadcast Tech Innovation Awards 2023 ceremony takes place next Wednesday night (29 November) at The Brewery in London.
Tickets for the Broadcast Tech Innovation Awards are selling fast, with Platinum tables and Premium tables now sold out.
There are still a limited supply of Standard tables left to book, but it's advisable to book soon to avoid disappointment.
Many thanks to all the sponsors of the Broadcast Tech Innovation Awards 2023 – AKA Design, Avid, Bubble Agency, East On Media Solutions, Eizo, ERA, Garden Studios, HHB, Jigsaw24 Media, LTN and Medialease.
You can book your place at the Awards by clicking the link below.