Boris Johnson's plans offer "little comfort" to UK visual effects industry, says industry body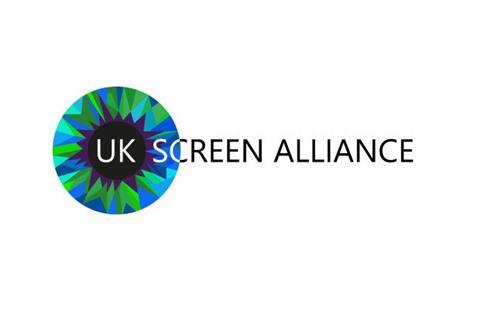 Boris Johnson's plans for stricter restrictions on EU immigration after Brexit have been attacked by industry body the UK Screen Alliance.
The Prime Minister yesterday announced details of Conservative plans for an "Australian-style points system" which would force lower-skilled migrants to leave the UK after their work visas expire.
UK Screen said the small amount of additional information on immigration policy announced by Johnson on Sunday "offered little comfort to businesses such as the those in the UK's Visual Effects industry, who fear difficulties in recruiting the international skilled workers they need to compete in a global market."
The current visa for non-EEA migrant workers, known as Tier 2, requires a minimum salary of £30,000. The UK Screen Alliance has estimated that applying this threshold to EEA skilled workers after Brexit would cost the UK's VFX industry an additional £20 million per year, equivalent to around a 5.5% increase in payroll costs, a significant impact on bottom line profitability.
Neil Hatton, the CEO of the UK Screen Alliance, said: "The devil will be in the detail and we are not going to know that until after the election when the government respond to the Migration Advisory Committee's report on a Points-Based system. Much will depend on how the government chooses to define skill or a migrant worker's worth to the UK.
Hatton added: "Salary is a very poor indicator of skill particularly in the Creative Industries, so if a points-based system includes alternative measures it could be welcomed, but as yet we don't know the criteria for points or if salary levels will still play a part. We also don't know if there will be quota restrictions. We are being kept in the dark on this vital information."
Hatton also questioned the overall cost of visa applications, particularly the imposition of the £1,000 per year Immigration Skills Charge and the Immigration Health Surcharge which the Conservative's plan to raise to £625 per year. He estimates that the total cost for a five-year visa for a skilled worker coming to the UK with a partner and two dependent children could reach £22,500.
"The UK's visa system is already one of the most expensive in the world and under the Conservative manifesto proposals is set to get even more expensive. This is a major disincentive and must be reduced if the UK is to continue to be a magnet for international talent."
Johnson outlined his immigration plans to The Sunday Times, saying there would be three categories of visas for those wanting to come to the UK.
The first would be for "exceptional talent" that could be fast-tracked to the UK without needing a job offer, while a second type would be for skilled workers such as NHS staff to travel to the country when they have a job lined up.
While both these groups would be given the chance to stay permanently, a third group of unskilled workers would be eligible for short-term visas in sectors where there are employee shortages.
The Prime Minister explained under those visas, "there is no pathway to residency."