It is future-proofed, with the option of moving to HDR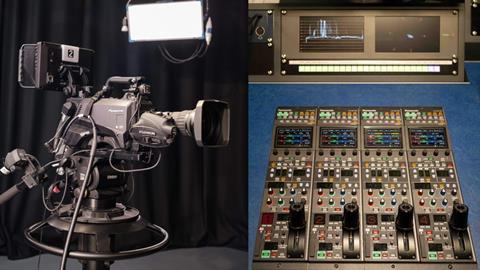 The University of Central Lancashire has completed a £550,000 studio upgrade, after a six-week project completed before the academic year.
The upgrade allows the university to move from SD to UHD, with the option of HDR. There is also a 12G workflow environment, to reduce cable requirements.
As part of the work, four Panasonic AK-UC4000 system cameras, including the AK-UCU600 Camera Control Unit (CCU), AK-HRP1000 Remote Operation Panel (ROP) and AK-HVF100 LCD colour viewfinder, were installed.
Other benefits of the project included: saving settings made on the ROP onto a SD card to save time and improve production value; the LCD viewfinder on the camera body can be used for focus-assist functionality; and the bracket connecting the LCD colour viewfinder to the camera body provides a great range of mobility.
"We were very fortunate on this project to be able to start with a blank canvas," explained Toby Gregory, Media Production Technician at University of Central Lancashire. "We had an SD studio working on a triax system that was very old, which meant that we could pretty much pull everything out and start again. This was great because it allowed us to build a UHD studio with fibre installations and a 12G workflow with new camera systems, lenses, switchers, lighting and back-end technology that would hold its own for the next five to ten years."
He added: "We've turned around a 10 year old studio that was very much on its last legs, and putting us at a disadvantage when it came to both teaching and maintenance, to implementing a UHD-capable studio in just five weeks and on budget. We can now comfortably say that we have one of the best studios in the North-West of England, and we are rightly proud of that."