Report says pay-TV subscriptions have already fallen by 19% and will drop by a further 20% in the next few years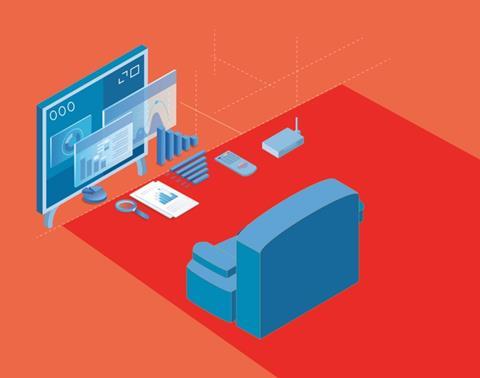 Pay-TV providers in the US have lost 18 million subscribers over the last eight years, and are set to lose millions more over the coming years, according to a report on pay-TV platforms by research and analyst firm Broadcast Intelligence.
The report – Pay-TV's future in an on-demand world - US Market Edition – focuses on the operational and financial performances of the top eight US pay-TV platforms – Comcast Xfinity, DirecTV, Dish, Verizon FiOS, U-Verse TV, Cox, Altice and Charter Spectrum.
It shows subscription numbers have fallen by around 19% between 2011 and 2019, with 2019 seing the largest percentage decline in subscriptions of the past decade (-6.6%).
DirecTV alone, owned by AT&T, lost 14% of its subscribers (around 2.7m), while Comcast – which owns Sky – has done comparatively well, dropping just 600K subscribers (-3%).
The drop in fortune of pay-TV coincides with the rise of SVoD platforms, which have grown by 22 million to 193 million in the same period.
It's not great news for US pay-TV providers going forward either, with Broadcast Intelligence predicting an acceleration of the same one-way traffic for the 'near-to-medium' future.
It forecasts pay-TV platforms subscriptions will decline by a further 20% between now and 2023 as consumers continue to switch to streaming services, and widespread fast broadband coverage means more people will benefit from reliable, high-quality online streaming.
Subscription numbers will drop to 62 million by the end of 2023, down from 77 million in 2019.
Revenues generated from pay-TV will decline by 18% in the same period.
Broadcast Intelligence says the decline is "the continuation of an irreversible trend that is reshaping the US television industry."
The arrival of snappily titled 'Virtual Multichannel Video Programming Distributors' (vMVPDs), which deliver live and on-demand linear television over the internet, are an attempt by pay-TV providers to reach OTT users who have cut the cord.
Broadcast Intelligence estimates the vMVPD market will reach 7 million subscriptions in 2019, and will grow to reach 13 million subscriptions by 2023 – which goes only a little way to making up for the fall in traditional pay-TV subscriptions expected over the same period.
Broadcast Intelligence insights analyst Jack Genovese said: "More than 70% of US households subscribe to pay-TV, and linear viewing still accounts for the vast majority of TV consumption for the average American. However, it is hard to see a way for platform providers to reverse the declining trend that has affected the market in the past decade."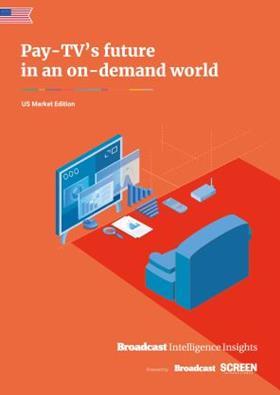 Pay-TV's future in an on-demand world - US Market Edition is a 58 page report providing detailed analysis of the strategies, financial results and consumer trends affecting the eight five US pay-TV providers since 2011. To find out more about the report, head to https://www.broadcastintel.com/insights/reports