Motion capture software enhanced to enable real-time animation of a game or film rig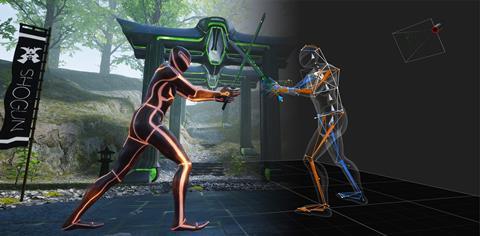 Vicon has launched an update to its Shōgun software, enabling motion capture data to be used to animate a game or film rig in real-time.
Shōgun 1.2, which captures skeletal data during motion capture shoots, was revealed at VFX and animation show FMX 2018 in Stuttgart, Germany, and features 11 new features and enhancements.
Newly created custom rigs, with mesh and textures, can be loaded into Shōgun and applied to the capture, making it possible for game and film rigs to be driven directly using Vicon's full-body skeleton solver.
Shōgun 1.2 also includes SDI video support, enabling motion capture teams to record camera feeds for straightforward overlays of 3D footage (see below).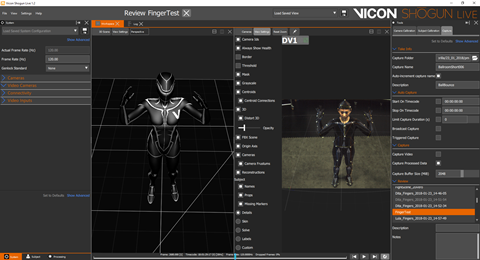 "Being able to solve and animate directly onto a game or film rig using Shōgun has been our number one feature request," said Tim Doubleday, VFX product manager at Vicon. "Users want to be able to see their characters in real time, without the need of additional retargeting software."
Shōgun was recently used for the motion capture on Academy Award-winning feature Blade Runner 2049.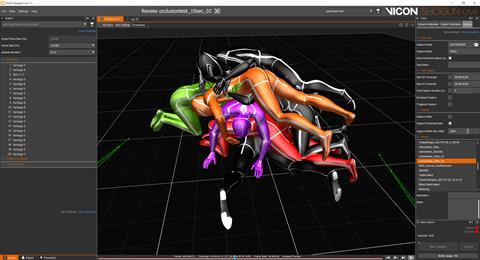 It was also used last month during the creation of Siren (see below), the real-time CGI human created during the Game Developers Conference in San Francisco. Siren was created by Epic Games, Vicon, Cubic Motion, 3Lateral and Tencent. Motion capture, powered by Vicon's software, captured and live streamed body and finger movements into an Unreal Engine project to create Siren.