Independent studio becomes one of first globally to achieve certification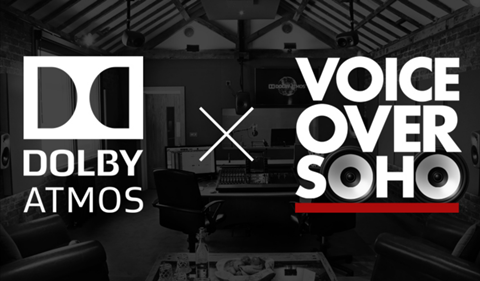 Voice Over Soho has become one of the first studios globally to achieve Dolby Atmos Home Entertainment Studio certification.
The independent studio has equipped its flagship studio, Arnason 1, with the new Dolby Atmos Mastering System which runs on a dedicated Rendering and Mastering Unit (RMU) offering 128 channels of MADI I/O and Genelec 8351 based Atmos monitoring.
The room also has a 3.5 x 2m, 16:10, Tab Tensioned Acoustically Transparent Electric Screen with Laser projector.
"We want to be to the forefront of this era of digital platforms. We are aiming our new studio at the producers of films and episodic series provided by online platforms such as Netflix, Amazon Prime and Sky," said Peter Morris, director at Voice Over Soho.
Morris added: "We are one of the first studios in the world to have this certification…This certification enables us to take sound of a cinematic level into the home."
"This license means we can provide a studio for content producers to mix films and series in surround sound using Dolby Atmos," continued Morris.