CEO of BBC Studioworks, Andrew Moultrie, calls on the industry to build on diversity efforts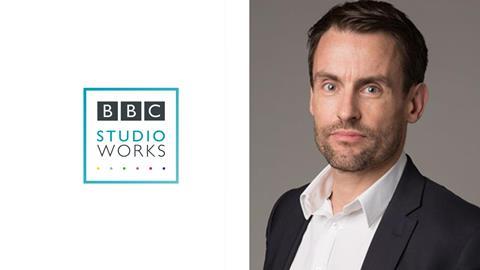 Last year conversations on diversity across the industry accelerated, and rightly so. Research from the likes of the Creative Diversity Network and Ofcom clearly highlights that while progress is being made on screen, minorities continue to be side-lined in front of and behind the camera. Action to address this imbalance hasn't been quick enough. There has been lots of rhetoric, statements of intent, public alignment to change programmes, but little impact. We have done a great job defining the problem and now we need to act. And to really drive change we need to do this together, as an industry.
We're all facing the same challenges, but this doesn't mean we should tackle them separately. To effect meaningful and sustainable change, we need to collaborate, form partnerships, share our thinking and more than anything, start 'doing'.
As Mohini Gupta, head of HR, ITVS Daytime, says "The lack of diversity in specifically off-screen roles has been an issue since I first started working in television back in 2008. The challenges were the same then, a lot of talk but not a lot of meaningful action. Collaboration with colleagues, industry peers and diversity networks is crucial to us seeing a sustainable long-term change."
And there's been some positive and meaningful action. Through its Diversity Acceleration Plan Mohini is pleased to see a step change in diversity at ITV. "There's a genuine dialogue that we can build on and turn into action. A recent staff survey discovered initiatives our colleagues feel are going to make the most impact and what they want to be involved in. It has demonstrated that people care about diversity and want to help raise awareness about careers in TV as well as better educate themselves of their own biases. This would not have been possible without collaboration."
At Studioworks we are moving from thinking to acting in collaboration with our partners. Our partnerships include ITV Daytime where, through the Education and Employers programme, we're going to work more closely with local schools and colleges in White City. We also collaborate to host work placements for our apprentices and mentoring for our trainees for those who wouldn't ordinarily get the chance. We're also working closely with BBC Studios on an educational film to inspire secondary school pupils to consider a career in TV and to really open their eyes to the range of roles available to them, including off-screen craft-based jobs.
Growing its future talent pipeline has been a key focus for BBC Studios. As Deborah Sathe, senior head of content production, BBC Studios, explains "We've recently launched our Inclusion Rider to broaden our talent pool on both sides of the camera, and like BBC Studioworks, we've joined forces with ScreenSkills to launch a mentoring programme. In Drama, there's been a hearty focus on new writing talent and script editing, and we've partnered with Brushstroke Make Up School to train make-up artists over the next 18 months. None of these initiatives would have been possible without collaboration and shared thinking."
This is just a snapshot of some of the fantastic work taking place across the industry to ensure we have diverse up-and-coming talent, but there is always more we can do, and we have a long way to go. We all have an integral role in ensuring people's differences are used to create a broader, more inclusive and more effective future workforce. Providing roles for qualified talent is good, but it doesn't go far enough. Likewise, good intentions don't go far enough. To forge a truly inclusive industry where we're able to attract, and more importantly, retain underrepresented groups, we all need to take meaningful action. So let's use our collective power for the greater good. We're all looking for a solution, collaborative action holds the key.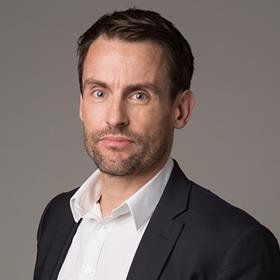 Andrew Moultrie is CEO of BBC Studioworks.