The benefits of OTT for televising the Ashes tour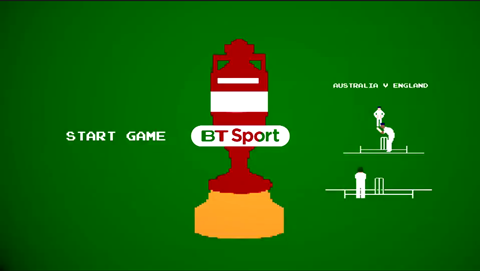 With the recent Ashes tour making full use of Over the Top (OTT) video delivery, Lynette Kerry, Regional Sales Manager, Akamai Technologies, lays out the benefits of OTT for cricket fans.
Cricket probably isn't the first thing you'd name if you were asked to show dynamic and innovative broadcasting, is it? It's a game which traditionally lasts five days, is on for around eight hours each day and, after all that, can end in a draw. Despite – or maybe because of – this, the game attracts millions of fans around the world.
In the UK, test matches featuring the England men's cricket team have traditionally been broadcast on free-to-air channels in some form, even if only to show the highlights, but the latest series was the first to be entirely absent from Freeview schedules. While this may sound negative for cricket fans, the broadcast of the recent Ashes series may have changed the game and brought its viewers into the 21st century.
The OTT experience
So how was this done? OTT video delivery is the driving force behind the new experience many cricket fans will have enjoyed over the last few months. If done right, OTT offers viewers the flexibility to watch video how, when and where they want – even allowing them to personalise their viewing experience by skipping to segments they are most likely to want to see.
This had the potential to work particularly well for the Ashes because of the nature of the sport and the time zone that it was taking place in.
Many fans in the UK would have slept through the live action taking place overnight and would have struggled to fit in catching up on every over around their working days. Having the ability to skip forward to the notable highlights throughout the day's play enabled viewers to crunch hours of play into more manageable chunks, without ever missing the big moments.
Others, with more leisure time at hand, could choose to watch every ball in full. Cricket lovers could sleep easy knowing they can wake up in the middle of the night or in the morning and catch up on the top moments very quickly.
And, for those who don't have subscription-based access and would have normally waited to watch the wickets on free-to-air television, viewers had the chance to watch Ashes highlights for free via the broadcaster's app after 7pm.
This enabled a premium experience for subscription customers, whilst keeping the sport inclusive and promoting it to potential future subscribers.
Creating the option
And OTT is as much a tool for live sport broadcast as catch up. Last year, the BBC hosted 15 live HD video streams from Wimbledon and, also last year, Sky pointed to a 31% increase in viewing of Premier League matches over its streaming services.
OTT has already proved successful at bridging the gap between catch-up TV and live TV when it comes to sports broadcasting. Apps alerting football fans to goals as they happen, letting viewers see how their team scored whilst they're out and about, before watching all the glorious action when they get home, have become a lucrative addition to broadcasters' offerings.
Similarly, OTT viewers joining a game late can watch the highlights so far, skipping through lulls in the action until they've caught up with the live stream and can watch in real time.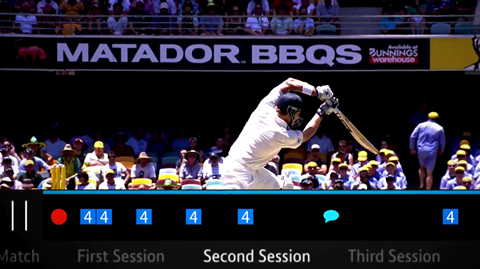 Kicking and screaming into the 21st Century
The lack of Ashes highlights on over-the-air TV may also have had an interesting impact on the demographic of sports streamers in the UK.
Much of the OTT output that grabs headlines is marketed at a younger audience. By contrast, those interested in the Ashes probably don't fall into this demographic. With the options for staying up to speed on their favourite game being a visit to iPlayer Radio or heading to the BT Sport highlights show – there was no choice but to get streaming.
Cricket's move online could be a spark that starts to change traditional demographics as older viewers, who might be initially reluctant to get online, are forced to give it a try – and then realise how easy and convenient it is to stream the content that they love.
An expectant audience
Live sports broadcasting OTT has its challenges, of course. It's a service that must be seamless – that means no outages, no delays and an expectation that the quality will be matched with the content being shown.
No one wants to watch a match two minutes behind everyone else – especially now that social media makes spoilers such an inevitability. And no one wants to watch a picture too grainy to be able to tell if their team was fouled or not.
The internet wasn't built for this experience, but Content Delivery Network providers have developed solutions that now enable broadcasters to overcome the challenges and exceed consumer expectations.
The future of viewing is changing and OTT is offering viewers what they want – the choice to determine how, when and where they watch something. The good news for broadcasters is that this means there are new ways to engage their audience and new services that they're willing to pay for to enjoy.
The audience is no longer just people who are at home in front of the TV when the action takes place but sport lovers across the country, wherever they may be.