The localisation specialist unveils its cloud-based dubbing platform during Amsterdam trade show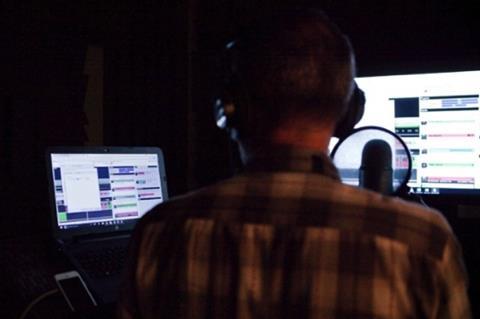 Localisation company Zoo Digital used IBC 2018 for the European launch of two of its in-house developed products, Cloud Dubbing and Delta.
Its Cloud Dubbing platform is an online recording studio, enabling directors to manage, schedule and record voice-over dubs with talent based anywhere in the world. Zoo Digital describes it as the industry's first cloud-based dubbing service.
Zoo Digital's Cloud Dubbing has a straightforward, uncluttered interface and the software analyses the recording environment the voice-over artist is in to ensure it's suitable for making high quality recordings and that an approved mic is used.
QC checks are also made during each recording and any issues flagged, so re-recordings of segments can be dropped-in and problems resolved. The system enables basic audio edits and punch-in/out.
The Cloud Dubbing service was developed by Zoo Digital's R&D team in the UK and is exclusive to Zoo Digital, which can organise the dubbing process for the client, via its global pool of voice-over artists, or utilise the client's voice-over talent.
Another of its own products – Delta – was also revealed at IBC. This is designed to quickly track changes made to trailers, TV and film edits during the localisation process. It scans new content from the client to find where it differs from previous versions that have already been worked on. It compares the videos and finds the differences and similarities and automatically moves content – voice-overs, localised graphics and so on – to the right place.