Sponsored content
Find out more
ScreenSkills offers a range of schemes to help those at all levels of high-end TV step up the career ladder, from Trainee Finder to the Make a Move programme
The producers of Killing Eve signed up Phoebe Waller-Bridge to write their quirky thriller even before Fleabag first brought her to television audiences.
"We all gave ourselves a collective pat on the back that we'd spotted a talent," says Lee Morris, executive producer on the series and managing director of Sid Gentle, the UK indie behind the hit.
Waller-Bridge was not the only person to get a break on the show. Alongside newcomer Jodie Comer as the assassin Villanelle, the series also supported talent in roles from costume to script editing, with support from the High-end TV Skills Fund run by ScreenSkills, the UK screen industries' skills charity.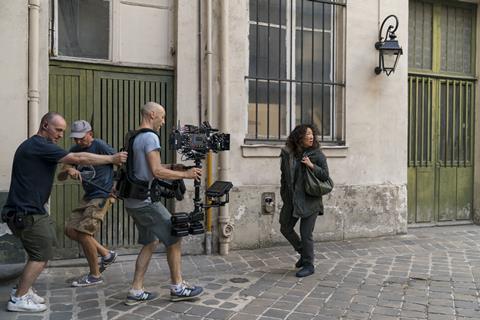 Anna Alcock joined the costume team under supervisor Gayle Woodsend. "I was brought on to Killing Eve as part of Screen-Skills' Trainee Finder scheme and was immediately rushed out to Italy for the filming of the opening scene," she says. "It was epic. I was straight away hands-on with the costumes."
Trainee Finder is one of the flagship programmes of the High-End TV Skills Fund, which is funded by contributions from productions such as Killing Eve, Game Of Thrones, Fleabag, Outlander and Peaky Blinders. It invests in the longevity and quality of crew and talent through training for new entrants and career development.
"The Fund is vitally important and necessary, and the trainees we've used have been incredible on Killing Eve," says Morris.
"We quickly forgot who was a trainee and who wasn't because they were doing the job and making themselves busy. They were like every other crew member and that is testament to the schemes and the quality of trainees."
Speaking more broadly, Morris points to the need to find new talent when the demand for content is so high. "This is why the fund's programmes are so important – they give you the financial incentive to look at alternative people and give them opportunities, whether it's someone super new or someone shadowing," he adds.
"This is vital if we're going to sustain the level of success in the industry and expand. We have to bring people through and train them up or we'll end up with a load of untrained, incompetent people running shows."
Killing Eve employed people not only from Trainee Finder, but also through the Make a Move programme, which supports individuals to step up into a more senior role, and the Drama Directors programme, funded by the Skills Fund and delivered by Directors UK.
"I'm a big fan of the Make a Move scheme as it gives a chance for those who are sometimes overlooked to have a voice and break through to the next level in their career"
Charlotte Bloxham, NBC Universal International Studios
Chrissie Broadway, head of production at Sid Gentle, went through the Make a Move scheme herself and loved it. "We se the schemes all the time. It's a great way to empower people," she says.
NBCUniversal International Studios (NBCUIS) is among those doing likewise. Hanna, its coming-of-age thriller that airs on Amazon Prime Video, has offered opportunities to ScreenSkills HETV Trainee Finder trainees as well as Make a Movers.
NBCUIS head of production Charlotte Bloxham says ScreenSkills' schemes are vital because they offer a cross section of society a way into a business that historically has been incredibly difficult to get into without a personal contact.
"We encourage all our departments to take on a trainee and we consider these trainees as much a part of the production as more established roles," she adds.
"We try to engage with ScreenSkills on all our shows when we're shooting in the UK. I'm a big fan of the Make a Move scheme as it gives a chance for those who are sometimes overlooked to have a voice and break through to the next level in their career."
She previously worked with one Make a Mover, Richard Todd, on BBC drama London Spy. "Richard took on the role of production manager on Hanna," says Bloxham. "I'm delighted he's taking this step up. He's a great example of someone who, with a little guidance, has quickly moved on to the next chapter of their career and won't look back."
Helping industry professionals progress in their career is as important to the work of ScreenSkills as finding and developing new entrants – but both are necessary, given the growth in the number of platforms and the emergence of major new players and big-budget content.
"The whole industry, in the US as well as the UK, recognises the need to be finding, developing and retaining talent now more than ever"
Kaye Elliott, Director of high-end TV, Screenskills
ScreenSkills director of high-end television Kaye Elliott says: "As the strategic body for skills and training in the UK, we work regularly with productions who understand what we do and support it.
"I was pleased on a visit to LA last month to have really positive conversations across the likes of Apple, YouTube and Amazon, as well as longer-standing partners including Disney, HBO and Warner Bros.
"The whole industry, in the US as well as the UK, recognises the need to be finding, developing and retaining talent now more than ever, and understands the value of working with an established industry-led body such as ourselves, who they know will deliver results."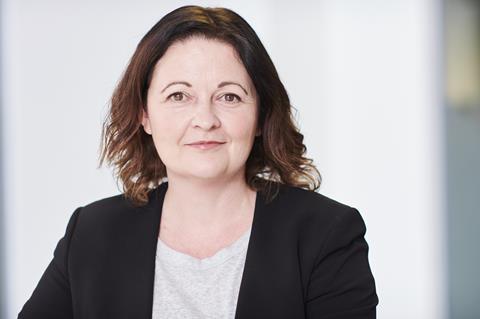 The only problem is the amount of investment available for training. High-end production in the UK was valued at £1.2bn last year and the government paid out £246m in tax relief.
"We collected £3.3m for the High-end TV Skills Fund in the year to March, which is good – but it doesn't meet demand," Elliott says.
"The industry has never been so dynamic, and this means the challenge of making sure the right workforce is in place for productions has never been so urgent.
"However, I am confident industry understands that we can sustain this phenomenal growth only through further investment in skills and I look forward to collaborating on seeking further solutions."
LEARNING NEW SKILLS THROUGH MAKE A MOVE
Rachael Cole, Line producer, Hanna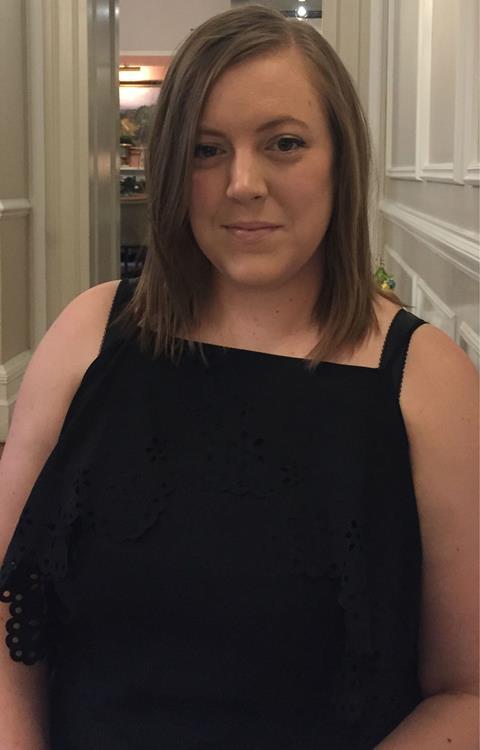 Hanna line producer Rachael Cole has been on ScreenSkills' Make a Move programme and now helps put candidates forward for it. She encouraged the show's production secretary, Nicolas Motte, to take part. Stepping up from his previous role as clearances co-ordinator, Motte found it gave him the mandate to ask more questions.
Cole says: "When we pick someone to go on to Make a Move – whether it's someone in the technical department or production – it gives that person confidence to be able to ask for things they wouldn't normally ask for."
Cole believes the whole production benefits as a result. "It makes for a more rounded team because everyone gains more knowledge and they're more understanding of each other's jobs," she says.
When Cole was working on BBC drama Silent Witness, where she had moved up to production manager after her second Make a Move scheme, she noted several other team members were looking to step up a level, move departments or gain experience.
"I worked with one lady who was a costume standby, who desperately wanted to become an electrician. I spoke to Nicky Ball, senior high-end TV new entrant manager at ScreenSkills, and we made the scheme work so she could – now she's a full-time spark."
Cole, who aspires to become a producer, says: "Make a Move allows people to increase their skill set at a much faster rate than if they were in just one role and the duty of care you get through ScreenSkills is second to none. I've had a great time as a mentor and as a mentee. The ScreenSkills team takes great care of those I've been looking after and that is lovely to see."