Sponsored content
Find out more
Nations and regions renaissance will be centre stage at Creative Cities Convention
We've come a long way since the actor Ruth Madoc first screamed "Morning Campers" in that distinctive Welsh voice as Hi-de-Hi!'s holiday camp yellow-coat Gladys Pugh almost 40 years ago. When it first hit our screens back in 1980, the much-loved sitcom could win 20 million viewers on a good day.
How times have changed. Ironically, the Essex hotel where the Hi-de-Hi! cast stayed during filming was demolished last summer, a symbol perhaps of old jokes making way for the reinvention of comedy across the UK.
Nowhere is the shift in comedic sensibilities more prominent right now than in Scotland, Wales and Northern Ireland.
When Hat Trick's Channel 4 comedy Derry Girls dared to employ laughs to tell the story of growing up during the Troubles, still less in a small town that few outside Northern Ireland would even venture to pinpoint on a map, an audience of 1.6 million signalled its approval with a hearty thumbs up.
But Derry Girls also sent a message from its Derry-born writer Lisa McGee to the world, and the message said very clearly that those who know their own roots tend to write about them most successfully.
"Confidence has been a powerful driver in the terrific new comedy springing up in Wales and Scotland. These are genuinely funny shows that capture real life as it's lived"
Turns out young girls growing up during the Troubles were warm, funny, full of life and mischief. Just like any other girls. Who knew? You have to be confident to laugh at yourself, and as in life, so in TV comedy.
And confidence has been a powerful driver in the terrific new comedy springing up in Wales and Scotland too. Genuinely funny shows that capture real life as it's lived, not sanitised or stereotyped, not cynical or cool, just real, recognisable, a refreshing break from the knowing satire of the Footlights.
The Comedy Unit in Glasgow has been nurturing writers and producing award-winning shows across a range of platforms since the mid-1990s, from Rab C. Nesbitt and Still Game to Scot Squad, its police mockumentary about a unified police force in Scotland.
Who would have guessed, though, that when they created Soft Border Patrol for Northern Ireland by creating a fictional border agency, they would soon find themselves out-joked by the real-life farce of Brexit. You couldn't make it up.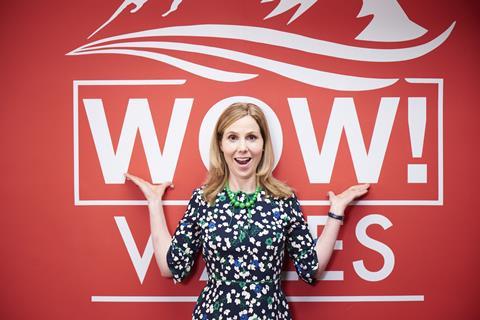 At BBC Wales, another timely mockumentary has come of age, this time following the efforts of the marvellously named Wow Wales tourist team to sell their nation to the world in Tourist Trap.
A policy of investment to support ideas development and writers, and also the commissioning of several comedy pilots following two decades of comedy drought, has resulted in a really strong new genre emerging into the light.
Not to mention the impact of BBC iPlayer, which only this February reported a record-breaking 214% growth in requests for BBC Wales programmes, with shows like Rhod Gilbert's Work Experience and hit drama Keeping Faith punching through.
At the Creative Cities Convention, held on 1-2 April in wonderful Cardiff, we will be delving into comedy's nations and regions renaissance.
In the chair is well-known political adviser-turned-stand-up-comedian Ayesha Hazarika and among her guests are Rab Christie from Glasgow's Comedy Unit and Paul Forde from BBC Wales Commissioning, who've both played a significant part in this success story and will share insights on how they did it.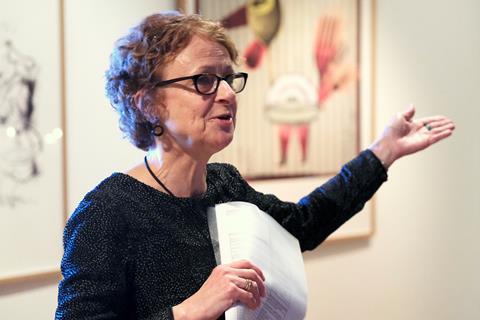 People across the nations and regions have always been funny. But their funniness often had to make do with being largely loved locally. Now, as broadcasters and content producers seek authentic regional voices, it turns out the rest of the country thinks they're funny too. Morning campers, rise and shine!
Ruth Pitt, director, Creative Cities Convention