Sponsored content
Find out more
If high-end British drama is to continue to thrive, big-budget productions may need to contribute more to training the next generation, says Kaye Elliott
High-end television drama production is booming. But there are serious challenges to be faced if we want to futureproof current success.
Practically everyone in skills shortages or the pressures on productions caused by crew stepping up before they have the depth of experience to do the job.
At Creative Skillset, the industry-led skills body for UK screen, it is our job to try to mitigate the problems, by providing skills and training to screen professionals at every stage of their career.
The High-end TV Levy, which we administer, has raised more than £10m since the industry committed to investing in training in recognition of the government tax relief introduced in 2013 and the need to ensure the UK had the skills needed to facilitate more production.
In the past year, we received £2.6m in contributions from productions giving back to ensure the industry stays vibrant. The fund supported 1,086 individuals, from new entrants through our Trainee Finder placement scheme to producers, writers, directors and professionals across craft, tech and production grades, and in VFX and post.
It is fantastic that so many production companies recognise the importance of this work, but it's worth remembering what a prudent investment it is. The tax relief has enabled an unprecedented increase in production in the UK, fuelling demand for more skilled crew and talent.
"Enormous growth begs the question whether enough money is being ploughed into developing the workforce who are vital to delivering the work broadcasters want to buy and audiences want to see"
The Treasury has paid out £563m in tax relief to high-end TV productions since the credit was introduced, including £184m in 2017/18 alone. This is against total production spend last year of £1.14bn.
In that context, the current investment in skills and training is a drop in the ocean and needs to be addressed. Enormous growth begs the question of whether enough money is being ploughed in to developing and maintaining the workforce, who are vital to delivering the work broadcasters want to buy and audiences want to see.
We know that any additional costs are rarely welcome. But in our panel discussion at Edinburgh this week, I will ask whether productions costing multi-millions should be asked to contribute more than £41,800 per production to the levy fund – the current maximum regardless of budget – if we are to continue to nurture the talent we need.
There are other things to be done, of course, to build a more inclusive workforce and make sure we have the skilled professionals needed to deliver hits such as Derry Girls, Outlander, Peaky Blinders and The Crown.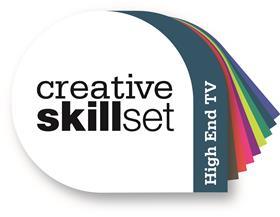 The High-end TV Levy Fund is supporting the EITF panel debate High-end Drama - Keeping it Booming on 23 August at 3.50pm in The Tinto
Many talented writers, directors and aspiring producers are struggling to get their break because it is hard to get a production to take a chance on them. Bigger budgets understandably exacerbate the tendency to play it safe and work with the tried-and-tested, rather than giving a chance to the up-and-coming.
In addition, some productions would rather take people from London they have worked with previously than open the doors to crew local to their shoot. This raises the risk of unconscious bias and the continued white middle-class dominance of TV because people appoint those who look like they do.
Commissioners often compound the problem by giving the green light conditional on named talent being attached. If this continues, how will we increase the talent pool?
So executives need to be encouraged to be bolder. And we can help. One of the ways the HETV Levy can 'de-risk' the process is by offering funding to help productions take a chance on someone they have not worked with previously, or to assist people to step up into a role or grade where they might need extra support to pull it off.
We are seriously practical and it is by working with industry that we get things done. If you want to continue delighting audiences in the UK and worldwide, it is a vital collaboration.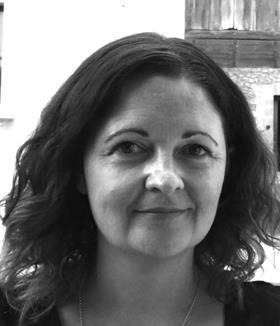 Kaye Elliott is Director of High-end TV at Creative Skillset