C4 content boss on "new phase" of broadcasting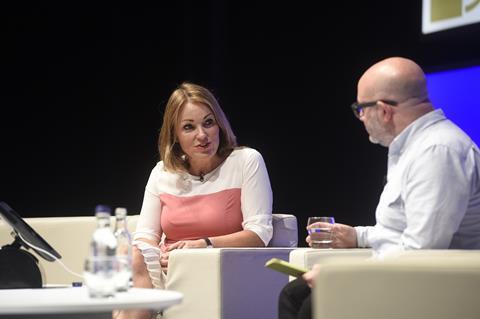 Jay Hunt has predicted indies must become "great creative entrepreneurs" as TV funding models evolve.
In her final appearance as Channel 4 chief creative officer at the Edinburgh International TV Festival, Hunt highlighted "a new phase" of broadcasting with increasing numbers of co-production deals and tie-ups with SVoD services.
Programme-makers must innovate to thrive in a changing industry. "You're not going to have to just be great creatives, you're going to have to be great creative entrepreneurs and that's going to be a fascinating new phase in the way we work."
She raised the spectre of a growing issue with "brand attribution" as increasing numbers of players help to fund programming.
"Collaboration with big players is fantastic. But over time you do need to think about where the brand attribution sits in all of this," she said.
"I think it becomes a more complicated conversation as those players want their own content, their own originals."
C4 has a number of co-production deals underway including forthcoming Philip K Dick drama Electric Dreams, which has been created along with Amazon.
Bake Off predictions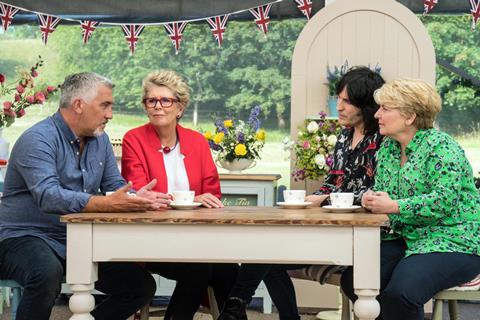 Elsewhere in a packed session in The Pentland, Hunt revealed The Great British Bake Off will need to launch with at least 3m viewers to "break even".
After paying £75m for the format, Hunt said she would be delighted if Love Productions' baking format picked up ratings in the range of "five, six, seven million."
She also defended the decision to pick up the BBC1 show after Love hit an impasse during its negotiations with the corporation, effectively rendering Bake Off homeless.
Hunt's future
Turning to her next steps, the former BBC1 controller said she has received a number of jobs offers from both broadcasters and production companies since announcing her resignation.
"I'm not going to be retraining as a dry cleaner – I'll be staying in telly"

Jay Hunt, outgoing C4 chief creative officer
Hunt, who is due to leave the broadcaster at the end of next month, said she is "weighing up her options" but reassured attendees she had no plans to leave the industry.
"I'm not going to be retraining as a dry cleaner – I'll be staying in telly," she quipped.