Derek Drennan, founder of small indie advisory The Nest, outlines best practice for a coronavirus contingency plan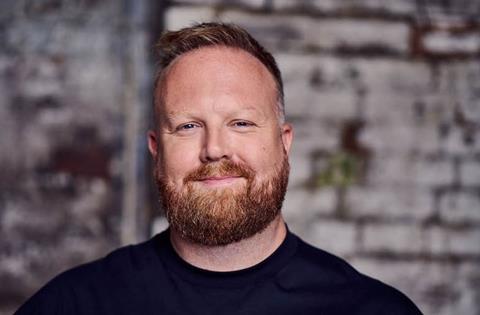 Productions across the UK are being put on hold for the foreseeable future.
Some are pressing on without insurance and others are postponed, leaving small indies confused about what they should be doing on a day-to-day basis during this time of extreme uncertainty.
Misinformation is rife and each production is being viewed on a case-by-case basis but there are a few ways by which small producers can mitigate the damage, and I have been advising them as such.
A speedy and solid coronavirus action plan is essential. Consider all eventualities and how far they could escalate.
Teams should now ideally be working from home as per instructions from the experts on Monday.
During filming, a sensible approach would be use skeleton teams as much as possible on set and on location .
Succession planning is an important part of this. Look at replacement measures for all team members and crew so that you always have someone who can step in during illness and quarantine – a highly-likely disruptor.
Keep a list of people who can 'step up' to these roles – for example, camera ops could replace PDs .
Consider splitting production teams and separating them into smaller teams i.e. 'Team A' and 'Team B' who will work apart in different locations, meaning you always have a team who can carry on should one team "go down".
Anyone who feels unwell should be forced to go home and rest for at least a week in quarantine as per advice. This may take some persuading - especially for those freelancers out there who insist they are fine in fear of losing work – but it needs to happen.
"There are people out there who can offer support and guidance through these unknown times"
Producers and scriptwriters should be thinking of contingencies for key cast and locations that they can use as backups.
Any key locations/studios should be pencilled in for future dates so that you know when you can schedule them in again after a lock-down.
For any productions that manage to get to the edit, it is possible for editors these days to be set up remotely from home on AVIDs and there are clever ways of keeping track on progress even without having to be sat next to someone all day. Speak to your post-production house and ask them to help work out the back-up edit plan.
Communication is key
Ensure your production teams are aware that insurance cover is excluded for any coronavirus-related illness, while making everyone aware of their rights and the company's stance in relation to sick pay.
The government will pay statutory sick pay for anyone who is PAYE from day one, but that currently excludes any of your Schedule D or LTD company contractors.
Most of all, look after your teams. This is a scary time for them too. Point freelancers to the people who can help support them in a crisis, such as the Film & TV Charity.
And crucially, once your plan is firmly in place, speak to your commissioning editor. It's worth coming up with an agreement upfront should the production be delayed, with a good idea of how the broadcaster can help financially.
Don't forget to review your plan as time goes on, as things are changing day to day. Coronavirus will unfortunately affect us all so it's about eliminating the risks. But there are people out there who can offer support and guidance through these unknown times.
Keep calm and remember you are not alone.
Derek Drennan is a former Lime Pictures head of unscripted production who founded indie start-up advisory The Nest last November