Chief treasury secretary Steve Barclay presses pause on controversial tax law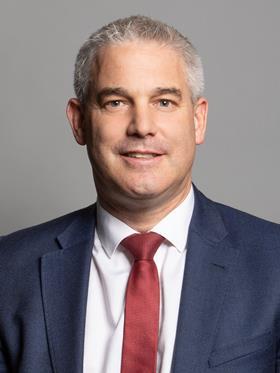 Freelancer ire at the government's response to the coronavirus pandemic has been slightly abated as the treasury delays the roll-out of the controversial updated IR35 tax law to the private sector.
The industry had been bracing itself for the update, which was due to take effect next month.
The changes would require an employer to define the employment nature of all of its contractors, which would have meant far more freelancers paying National Insurance contributions and losing flexibility.
During last week's budget, new chancellor Rishi Sunak confirmed the changes would go ahead despite relentless campaigning from business and freelancer groups.
However, last night, chief secretary to the treasury Steve Barclay announced a 12-month delay in light of the pandemic.
Former Brexit secretary Barclay said the decision is a "deferral, not a cancellation", and that the measures will come into force on 6 April 2021.
They were initially slated for 2019 and were rolled out in the public sector in 2017, causing chaos within the BBC as hundreds of freelancers were hastily bought onto the corporation's books.
Prior to coronavirus, which has thrown the TV production world into chaos, indies had warned that the updates would force them to scale back large production teams.
Dave Chaplin, who has campaigned for the tax update to be revoked via the Stop The Off-Payroll Tax campaign, welcomed the announcement at a time when freelancers face losing work with no sick pay.
"We would like to thank our 2,600 campaigners for their excellent and tenacious work and all the MPs who raised their concerns with the treasury and opposed the flawed policy," he added.
Freelancer fears have been to the fore since coronavirus took hold.
A Bectu survey of 5,600 creative sector workers, published yesterday, found that 95% thought the government had failed freelancers on their concerns. Yesterday's emergency budget package did little to reassure the self-employed.
Bectu head Philippa Childs said it is "hugely unclear" how the measures, which include a £330bn package of loans for businesses, will help freelancers directly.
"Although IR35 will provide welcome relief, alongside mortgage holidays, the government must do more to specifically support freelancers and the self-employed who are facing extremely challenging and uncertain times," she added.