Two trailblazing young indie bosses join the Newswrap to discuss the youth viewer problem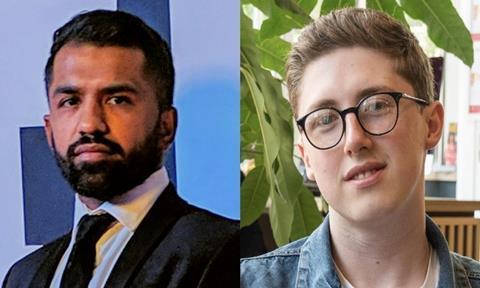 If you've been living under a rock for the past five years you may have missed the broadcasters being a little bit worried about those elusive 16-34s.
As young indie bosses forging youth-skewing shows, Big Deal Films' Dhanny Joshi and Studio Be's Brandon Relph think about this demographic quite a bit. They joined the Newswrap this week to tell us more.
Speaking to Max Goldbart and Hannah Bowler, Dhanny and Brandon assess the broadcasters' successes and failings with the demographic, talk about how SVoD hiring practices could have an impact on their young-viewer output, and discuss the state of play with top talent.
All that, plus a youth-skewin' 'What We've Been Watchin'', on this week's Broadcast Newswrap
Click here for previous episodes of the Newswrap
Music: The Vendetta by Steffan Kartenberg. Licensed by Creative Commons