Tough choices for production sector as it gets back to work
Someone will already be writing a book about leadership in the time of Covid-19, and they'll be better off speaking to indie bosses than Boris Johnson, if this week's ScreenSkills/Broadcast roundtable is anything to go by.
Six label heads shared their emotional, creative and commercial reactions to the pandemic with those watching the Zoom session, and reiterated the pressures the production sector finds itself under and its impressive response.
Clear and honest communication has been paramount but some conversations are inherently difficult and The Garden's Magnus Temple summed up the problem perfectly: "Freelancers are really suffering, broadcasters have less money and indies are caught in the middle and need to remain viable – and no part of the sector has any flex."
The responsibility that indies bear towards freelancers are considerable, but their capacity to help them is linked almost entirely to their ability to win work and get into production.
That could mean working for significantly reduced tariffs, which in turn will impact freelance rates. It's hard to see how the latter can be maintained without hiring few staff, given that the overall pot of money in the sector, for the commercial broadcasters at least, is only going one way.
If that is the case, then indies and broadcasters must both do more to support freelancers in other ways.
Jane Merkin, one of the driving forces behind the We Are Doc Women group made some excellent practical suggestions such as genuinely sharing work around, offering more job shares, and actively looking to employ the 'forgotten freelancers' who fell between the gaps of the government's schemes for the self-employed and the furlough option for staffers.
"If the industry is not flush with cash, time and care should be the very minimum the freelance community is offered"
There's more – freelancers often get pinballed around the country at short notice and have work cancelled at the drop of a hat, and there's not enough formality in the way they are hired and appraised.
What would be the impact if roles were properly advertised rather than filled by word of mouth, and freelancers guaranteed constructive feedback about their performance with some sort of standard appraisal?
If the industry is not flush with cash, time and care should be the very minimum the freelance community is offered. "Why should there be less duty of care to freelancers than contributors?" pondered well-known exec this week.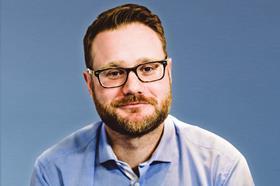 There are going to be plenty of challenges in the months ahead, and building a consensus for how the sector as a whole can better treat the people that make its shows should be genuine ambition.
Chris Curtis is editor in chief of Broadcast