Sponsored content
Find out more
With its user-friendly design and in-depth buyer insights, Rawnet's digital programme sales platform is attracting the attention of major distributors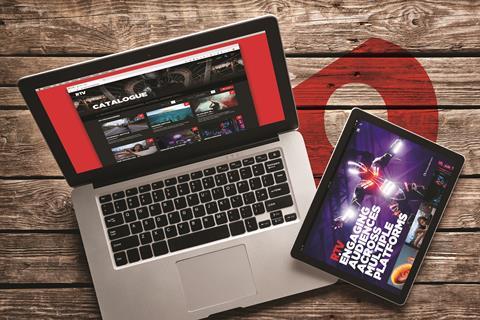 A programme sales platform designed by digital agency Rawnet is set to power the distribution efforts of some of the top companies at this month's Mipcom.
Seven distributors – A+E Networks International, AMC Networks International, Banijay Rights, Cineflix Rights, DRG, ITV Studios Global Entertainment and Keshet International – will be using customised versions of Rawnet's ONE platform at the market. It's the first time so many distributors have used the ONE platform at a market, says David Rhodes, director of ONE.
The distributors each house their programme catalogues on versions of the platform that are specially tailored and branded for their company. Buyers can browse the distributor's catalogue and are able to screen content both online and offline. Distributors can then track their buyers' activity via the in-depth reporting functionality, enabling them to run more tailored and efficient meetings at markets like Mip.
The origins of the ONE platform go back a few years to when Rawnet developed a few bespoke systems for major distributors.
Rhodes says the company realised that other sales firms wanted a similar kind of platform so it set about creating a service that sits somewhere between a white-label operation and a bespoke platform.
"The engine at the centre of ONE is similar for everybody, but it has a bespoke layer on top, so we can customise it from client to client," says Rhodes.
The platform consists of a website and an iPad app, all built in-house by Ascot-based Rawnet.
"It is called ONE because it comes from a single database that drives both the website and the app," explains Rhodes.
The platform is very user friendly, he adds, both for buyers and distributors. Buyers, for example, can easily search for and screen content, are able to create and share lists of programmes that interest them, and can download videos to watch offline.
For distributors, the platform is also designed to be easy to use – even for those without any technical knowledge.
"From a content management point of view, we have really streamlined the process to make it super simple," says Rhodes. Adding or changing programmes on the platform is intuitive, he says, which is an important consideration in the busy run-up to a market.
ONE includes a Meeting Manager, allowing sales executives to schedule meetings, make notes before and during meetings, to mark programmes that buyers are interested in, and to send follow-up emails after a meeting with links back to programmes.
ONE also lets sales and marketing teams track the browsing activity of buyers. They can see what buyers are watching, sharing and liking within the system, and understand what they are searching for by genre, length of show or country. These insights into buyer browsing activity can then help sales executives prepare for meetings, and suggest new programmes that their customers might be interested in.
The result, says Rhodes, is that ONE helps distributors make face-to-face meetings more effective, productive and enjoyable:
"Buyers want sales teams to come to them with specific recommendations for them – not what the sales team wants to push. The best sales interactions are where sellers are consulting with you – and ONE tries to complement that sales journey."
The cost of ONE is also designed to be straightforward. There is an initial set-up fee, then a flat monthly fee to pay by subscription.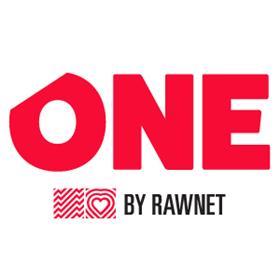 Rhodes says there is a current lead time of about three months to launch a new company on the ONE platform, so any company interested in signing up to the platform in time for MipTV in April 2019 would need to get in touch with Rawnet quickly.
Ultimately, Rawnet says ONE is a platform that uses technology for what it is best at – automation and efficiency – not as a replacement for the face-to-face relationship.