"We all knew we were involved in something very special. Gigantes is not a run-of-the-mill kind of show. It is very intense"
Distributor About Premium Content
Producers Movistar+; Lazona Producciones
Length 6 x 52 minutes
Broadcaster Movistar+ (Spain)
By normal Spanish budgetary standards, Gigantes (Giants) is, according to producer Gonzalo Salazar-Simpson, a very big deal: the show's ¤1m (£900,000) per episode budget is twice what previous high-end Spanish shows have cost.
"The budget certainly is enormous by local standards, but the end product more than justifies it," he says.
The main characters are professional criminals, which is where the name comes from. "They consider themselves to be giants surrounded by pygmies," says Salazar-Simpson. "But Gigantes is not just about crime and criminals, it's about people. At its core, it's a family drama about some very hard and ruthless characters."
The show's epic qualities were obvious to all concerned, he adds.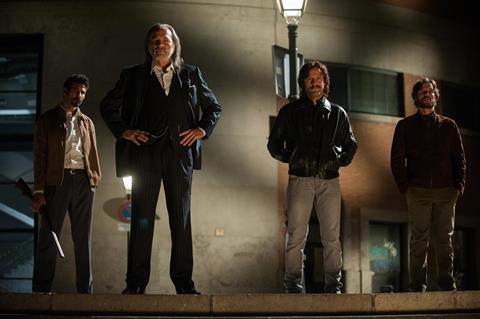 "We all knew we were involved in something very special. From director Enrique Urbizu right through to the electricians and technicians, everybody could feel that Gigantes is not a run-of- the-mill kind of show. It's very intense and special. That belief was validated when a second series was commissioned before the first was even finished."
Unsurprisingly given Spain's recent track record with series like Cable Girls, La Casa De Papel and Grand Hotel, the show looks fantastic as well.
"It has a very cinematic look and feel, which is partly down to the multi-disciplinary backgrounds of the director, crew and writers, partly down to the three years the show was in development, but also due to the fact that Movistar+ [which commissioned the two series] knows very well that in a world where Netflix, Amazon and HBO dominate the ratings, you'd better do something extraordinary if you want to attract an audience," says Salazar-Simpson.
Foreign-language drama
1

Currently reading

Hot Picks: Gigantes

2

3

4