"Buyers are longing for something that stands out and tries to attract a younger demographic"
Distributor Fox Networks Group content Distribution
Producer STX Television
Length 6 x 60 minutes
Broadcaster National Geographic (US)
Valley Of The Boom producer STX TV first pitched the show to National Geographic as a straight documentary, but the US-headquartered channel felt it could transform its into one of its growing roster of ambitious hybrid docu-dramas.
Prentiss Fraser, executive vice-president and managing director of content distribution for distributor Fox Networks Group, says about two years ago, the decision was made to shift the show away from Nat Geo's factual team to the channel's small but growing scripted division.
"Most people think of Nat Geo as being a factual channel, so they often pitch factual formats, but we have a small, curated scripted library and when we find a topic that could be commercial and relevant in that space, we look to try out that type of show," says Fraser.
"The goal of the scripted team is to hold up a mirror to society, reminding us of some of the activities of the past and not to make those same mistakes."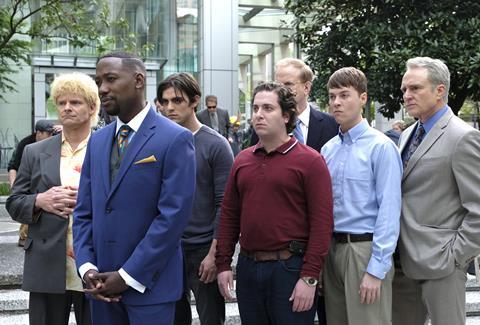 A whole new team of writers, directors and producers was assembled to reshape the content and, as production progressed, the team realised it would work best as 'mixed medium', combining scripted with factual elements like interviews and explainers.
The scripted-to-factual split has ended up at a ratio of around 90:10, with the factual elements helping the audience "feel like they know what it was like at the time", according to Fraser.
She adds that the six-hour series is an attempt by the international-facing Nat Geo to reflect on an era in the US that has shaped today's digital world.
It examines the culture of innovation and debauchery that led to the rapid boom and bust of the 1990s Silicon Valley tech bubble, focusing mainly on the story of three companies: Pixelon, Netscape and theGlobe.com.
The series features contributions from executive producer and Huffington Post founder Arianna Huffington, and the showrunner is Matthew Carnahan, creator of FX comedy House Of Lies.
Other execs include Punk'd's Jason Goldberg, Bar Rescue's Brant Pinvidic and David Walpert. It has also attracted big-name stars including The West Wing's Bradley Whitford, Treme's Steve Zahn and New Girl's Lamorne Morris.
Sales challenge
Fraser compares the show's scope to Nat Geo's previous 2016 hybrid offering Mars, which sold well internationally and has a second series due to TX later this year.
Valley Of The Boom will go out on Nat Geo's circa-200 international channels next month, making it an interesting international sales challenge for Fox Networks Group.
But Fraser believes the show will sell well as "the internet is something everyone is curious about". She says it could sit comfortably in an early evening or late evening scripted slot, while its digital theme will be attractive to non-linear buyers.
One challenge may be selling to the heavily censored Chinese territory, according to Fraser, although the lack of a linear Nat Geo channel in the country means that any purchase would be a first-window deal.
Fraser says the show's "amazing soundtrack", curated by Stranger Things composers Michael Stein and Kyle Dixon, will be attractive to the younger viewer.
"People who experienced it first-hand would remember these stories and look at it nostalgically, while the younger audience will think it's current in its style of storytelling," she adds. "Buyers are longing for something different that stands out and tries to attract a younger demographic."
International drama
1

2

Currently reading

Hot Picks: Valley Of The Boom

3

4