First Japanese historical drama shot in the format to have world premiere screening at Cannes market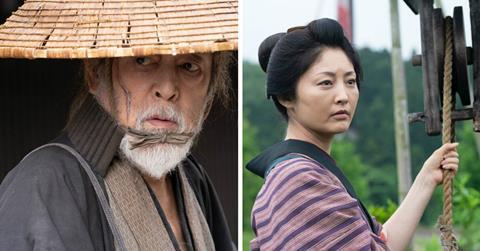 The first Japanese costume drama shot in 8K, The Return, will have its world premiere screening at October's Mipcom market.
Japanese broadcasters have pioneered 8K transmissions, with many broadcasting on satellite from 1 December last year. Until now, most 8K content produced has been in the factual space.
The Return, a 120-minute drama, is produced for Japan's Samurai Drama Channel, a pay TV service on Japanese cable and satellite platforms that specialises in historical movies and TV programmes.
Shooting an historical drama in 8K comes with particular challenges, as the high resolution image is unsparing of any shortcomings in costume, make-up and set design.
The Return stars Tatsuya Nakadai, a veteran of director Akira Kurosawa's historical epics, with Takako Tokiwa and Jiro Sato. It was directed and co-written by Shigemichi Sugita.
It tells the story of an old outlaw who returns to his hometown after many years of living a gambler's life. Reflecting on the sins he has committed, he meets a young woman in trouble and decides to save her, and himself, in the process.
Sugita said: "We wanted to capture the most realistic historical detail possible. We've tried to do this many times in the past, but now we think we've succeeded thanks to 8K technology."
The Return was coproduced by Nihon Eiga Broadcasting Corporation along with its production committee, and Kansai TV will handle international sales.
Earlier this year, Kansai-TV showcased their 8K drama To Make, which has won many awards including New York Film Festival Short Film category, at the MipTV market.