Audionamix's IDC: Instant Dialogue Cleaner is one of the nominees for this month's Cinema Audio Society Awards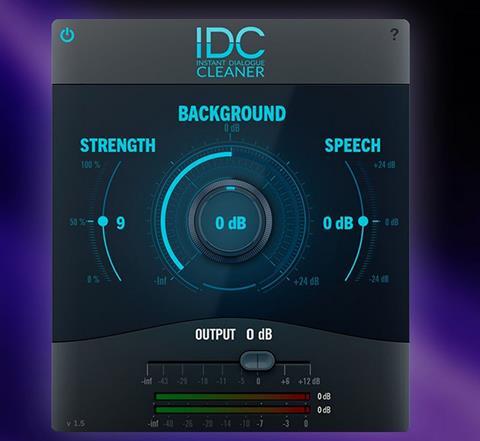 A dialogue cleaner that uses artificial intelligence to clean up speech has been nominated for Cinema Audio Society's (CAS) 2018 Outstanding Product in Post Production Award.
Audionamix's IDC: Instant Dialogue Cleaner is a real-time, cloudless solution that employs AI to detect and separate speech regardless of the surrounding content.
Other nominees in the post production category at the CAS Awards include: the Stratus 3D and Symphony 3D Reverbs from Exponential Audio; the RX 7 from iZotope, Inc; Doppler + Air from Sound Particles; and Absentia DX fromTodd-AO.
The winners will be announced in a sealed envelope ceremony on February 16 in the Wilshire Grand Ballroom at the InterContinental Los Angeles Downtown.
Maciej Zielinski, CEO of Audionamix, said: "Our team has worked incredibly hard on the IDC plug-in and it is a rewarding feeling to have the industry recognize our efforts."
For more on AI, watch Broadcast's roundtable on the subject: https://www.broadcastnow.co.uk/tech/industry-leaders-reveal-impact-of-ai-and-ml/5135835.article