Investment in immersive sound facilities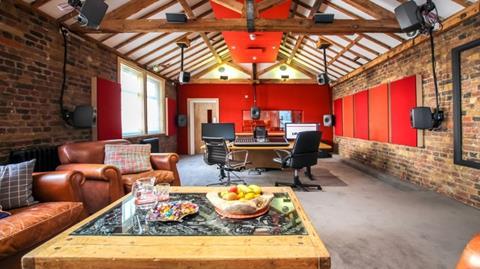 Voiceover and audio post house Voiceover Soho has added a fifth studio space, a Dolby Atmos-enabled room called Arnason 1.
The new studio includes a spacious vocal booth with a high ceiling, providing enough room for group ADR, round-the-table interviews, and multi-actor radio drama productions.
It includes an Avid S6 M10 control surface, ProTools 12, a Dolby Atmos HT-RMU rendering unit and a Genelec Atmos monitoring system for 5.1, 7.1 and Atmos pre-mixes and mixes.
As well as recording voiceovers, Voiceover Soho, which has facilities across two sites – on Berwick Street and Tottenham Street – creates sound design, composes music and audio mixes for a wide range of genres including documentaries and animations.
HHB provided workflow and equipment advice on the studio build, to ensure it was adaptable for both current and future client needs. Studio owner Peter Morris said: "HHB introduced me to the Atmos specialists at Dolby and after a lot of discussion with both HHB and Dolby, it became clear that Atmos was a trend that I had to embrace."
HHB chief technology officer John Johnson added: "It's a very exciting time for Dolby Atmos and its integration into the professional studio workflow."